Trump Played Golf At Taxpayers Expense of $115 Million While We All Worked — Bone Spurs & All
11/27/19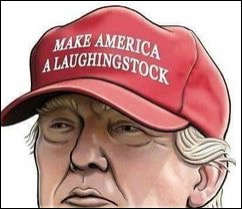 Just how hard did you work in 2017, 2018 and 2019 to earn your meager salary? Do you feel overworked and underpaid? Well, we taxpayers spent a minimum of
$43 million
to support
Trump's golf habit
in 2017, as confirmed by news reports in the Washington Post and the White House Public Press Pool postings. In sum, Trump made
88 confirmed visits to golf courses in 2017
. Oh, remember Trump's
campaign promise
to
never take a vacation
while serving as president? Yet another of his many lies. Aren't you glad he's got time for golf instead of working on behalf of the taxpayers who were hard at work at the same time?


Update: Thanksgiving 2019 marked
$115 MILLION
in taxpayers' money that Trump spent on his golf hobby — the equivalent of 287 years of the presidential salary he frequently boasts about not taking!
Trump's visit to his course in West Palm Beach on the Wednesday before Thanksgiving 2019 was his 223rd day at one of his own courses. "It's becoming abundantly clear that Donald Trump uses his presidency as a way to put money into his pocket," said Jordan Libowitz of the group Citizens for Responsibility and Ethics in Washington. "The issue isn't that he likes golf. The issue is that he has spent a huge amount of his presidency making promotional appearances at his struggling golf courses, and leaving taxpayers to foot the bill."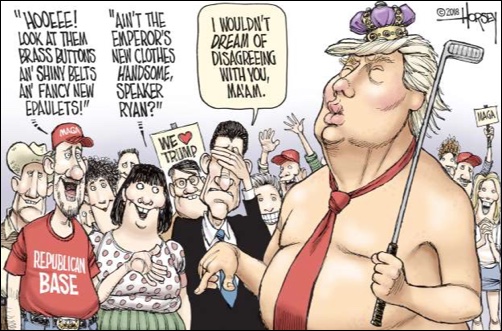 Trump's typical support base of low-life bottom feeders