April 29
04/29/22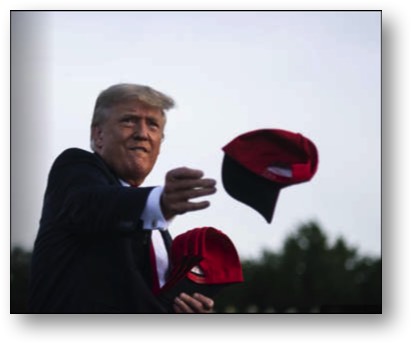 Birds of a feather flock together!
The Washington Post
has reported that Trump is headed to Nebraska, where he is slated to appear at a rally with Republican gubernatorial hopeful Charles Herbster, a longtime political ally who, like Trump, has been accused of sexually assaulting several women.

You can sugar coat shit all you want, but underneath it's still shit. No more need be said.
April 29
04/29/22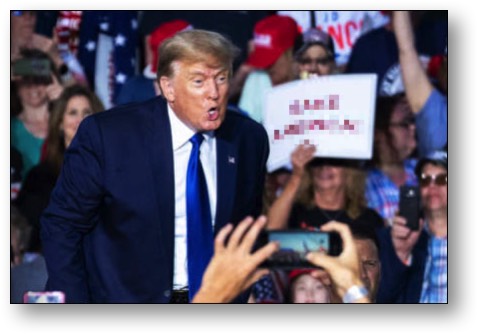 The FREAK is still holding his FREAK SHOWS!


Trump, the neofascist, is still continuing his
political circus and freak shows across America, but to declining audiences. Everywhere his freak show stops, Trump unleashes a torrent of lies, hatred, ignorance, bigotry, racism, narcissism, authoritarianism, threats of violence and other antisocial and evil values. He belongs behind bars.


Trump feeds on attention. It's like oxygen for Trump: Deprive him of it, and he will die.

Hopefully the world will ignore this twice-impeached traitor to America, and let him fade away into the annals of history.
April 28
04/28/22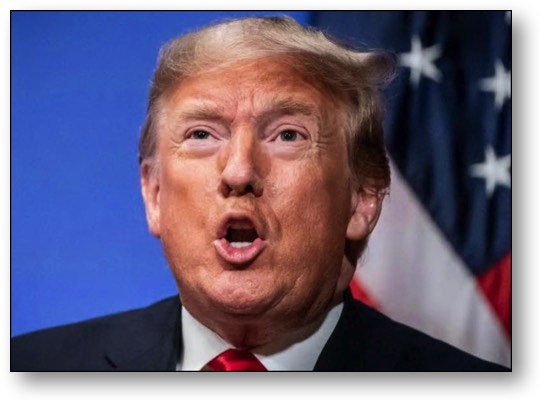 The 2020 election was Trump's dry run for 2024


Everyone knows that the 2020 election was NOT stolen. President Biden won by nearly 8 million votes.
Trump is a LOSER.


CNN
reported that
the Republicans' mystifying claim to this day that Trump did, or would have, received more votes than Joe Biden in 2020 were it not for actual voting fraud, is but the shiny object that Republicans have tauntingly and disingenuously dangled before the American public for almost a year and a half now to
distract attention from their far more ambitious objective
.
Trump's and the Republicans' far more ambitious objective is to execute successfully in 2024 the very same plan they failed in executing in 2020 and to overturn the 2024 election if Trump or his anointed successor loses again in the next quadrennial contest.
The last presidential election was a dry run for the next.
April 26
04/26/22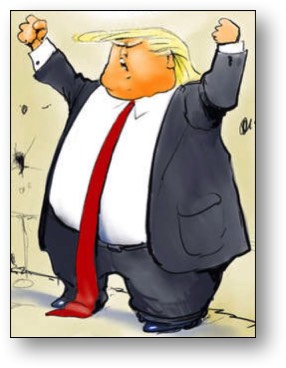 Trump held in contempt of court and fined $10,000 per day!
NBC News
has reported that a New York state judge found Trump in civil contempt of court and ordered him to pay $10,000 a day until he turns over documents that have been subpoenaed by the state attorney general's office.

Attorney General Letitia James had
sought the fine
as a way to force the former president to turn over documents her investigators say they need as part of their civil probe into the Trump Organization's business practices.

Attorney General James said, "Today, justice prevailed. Our investigation into Donald Trump and the Trump Organization's financial dealings will continue undeterred because no one is above the law."

Predictably, Trump intends to do the only thing he knows how to do, namely confuse and stall, by appealing the decision. A
USA Today
review in 2016
showed that Trump had been involved in more than 4,000 lawsuits over the prior 30 years.

In a second ruling, Cushman & Wakefield, Trump's longstanding appraisers who had fought to get the Attorney General's subpoenas quashed, were also ordered to turn over their documents relating to its real estate work with Trump.

In February, Trump's longtime accounting firm, Mazars USA, also severed its ties with Trump's business.


Trump's legal problems are, without question, the biggest threat to his running again for president in 2024. And they aren't going away.
April 24
04/24/22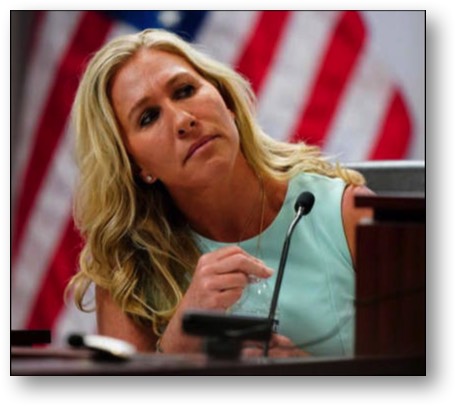 The QAnon Bitch was confronted with her own violence-advocating social media posts


Marjorie Taylor Greene, the QAnon Bitch, was confronted
in court on Friday over her own past social media posts advocating violence against Democrats. Greene is in a hearing to determine if she should be constitutionally barred from running for reelection because of her alleged role in the January 6 insurrection.

Greene's response to the accusations was that she couldn't remember past comments or interactions.

The media remembers, Marjorie.


In a 2019 video Greene suggested that Nancy Pelosi could be executed for treason. She also denied having any knowledge of liking a post on her personal Facebook, advocating that Pelosi be shot in the head and executed.

Greene also said she could not recall if she or anyone on her staff had spoken with her
friend
and associate Anthony Aguero, who took part in the mob entering the Capitol. "I don't recall," Greene said.

At the white nationalist America First Political Action Conference, Greene tried to deny knowing who white nationalist Nick Fuentes was and what he stood for. Her claims were almost immediately quashed after a photo of the two posing together was posted on Twitter.


4/25/22 Update:

'Klan Mom' listed the Oversight, Judiciary, and Foreign Affairs as the top three committees she wants to serve on in case the Republicans take over the majority of Congress in the upcoming midterm elections.


It's time to oust such Neo-Nazi fascists and to prevent them from ever running for office in this democratic nation.
April 23
04/23/22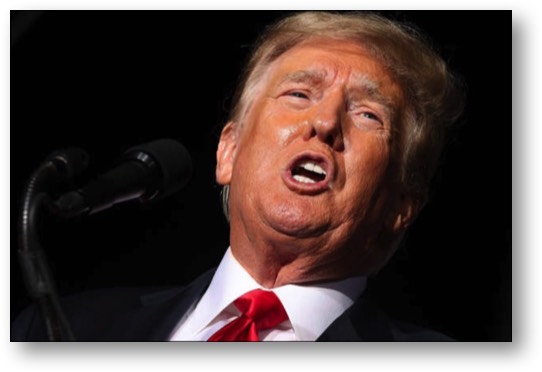 I'd rather be a 'dictator' than a 'dumb' person

"I don't want to be a dumb person," said Trump this week. Well, it's already too late for that, Donnie.

"Stupid is as stupid does." (Forrest Gump)


This week, during an address at the Heritage Foundation retreat in Florida, Trump again tossed around the idea that he will run for the presidency in 2024, saying he'd rather be a 'dictator' than a 'dumb' person and bragged about 'acing' the aptitude test.

Trump was correct, however, when he said, "The greatest danger to our country is the destruction of our nation from within."


We are already seeing the demise of democracy beginning with Trump's worthless, fringe, right-wing Republicans in Congress.
April 23
04/23/22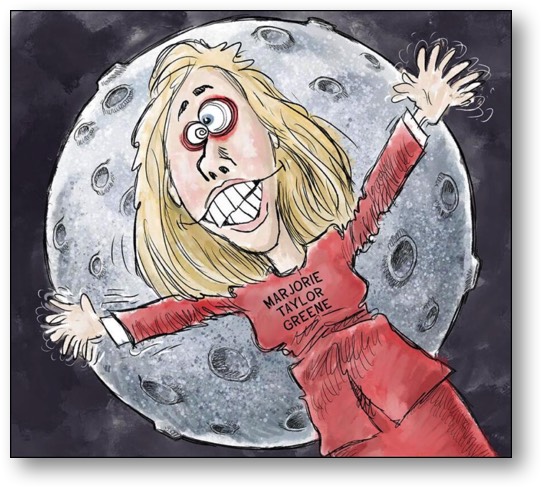 I do not remember. I do not remember. I do not remember.
The Daily Beast
reported that Marjorie Taylor Greene (R-GA) was grilled under oath in court Friday as she sought to defend her place on the ballot for this year's midterms — and had some trouble keeping track of her own wild past statements.

A coalition of Georgian voters is arguing that Greene should be disqualified due to her encouragement of Congress not certifying Joe Biden's 2020 win, citing disqualification under the 14th Amendment, which bars people from holding office if they've engaged in an "insurrection."

"I do not remember" was Greene's response to multiple questions about whether she spoke to government officials about the run-up to the Capitol attack, including election deniers Reps. Andy Biggs (R-AZ) and Paul Gosar (R-AZ) and anyone in the White House.

Greene's
claim of amnesia
is not new.
At the white nationalist America First Political Action Conference, Greene tried to deny knowing who white nationalist Nick Fuentes was and what he stood for. Her claims were almost immediately quashed after a photo of the two posing together was posted on Twitter.


Hopefully Greene will be found to be ineligible for the May 14 primary.
April 22
04/22/22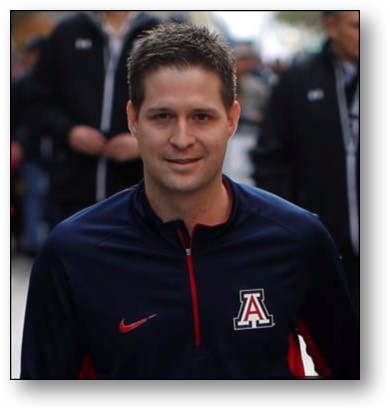 Yet Another Trump Cultist Is A Cheat!
Reuters
has reported that Brian Kolfage,
who helped lead a fundraising campaign to build Trump's promised wall along the U.S.-Mexican border, pleaded guilty on Thursday to conspiring to defraud donors.

Yep, yet another Trump follower and cheater!


Reuters reported that federal prosecutors in Manhattan said Brian Kolfage told prospective donors he would "not take a penny" as he raised more than $25 million for the "We Build the Wall" campaign, yet
he took more than $350,000 and spent money on a boat, a luxury SUV, a golf cart, jewelry and cosmetic surgery.


Kolfage led the fundraising push alongside former Trump adviser Steve Bannon, who was also charged in August 2020. Bannon's case was dismissed, however, after Trump granted him a presidential pardon during the final hours of his presidency.

Apples don't fall far from the tree.
April 20
04/20/22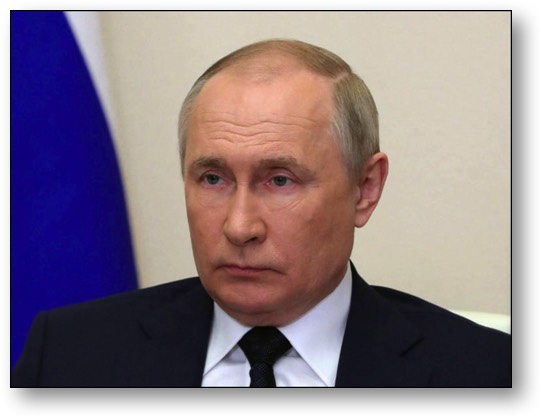 Putin pretends he's winning in his own demented mind
Business Insider
reported that Gary Kasparov, the Russian chess grandmaster and critic of Putin, has outlined the conditions necessary for Putin to be overthrown in a 'palace coup.'

Kasparov said that first the Russian public and Russian elite must recognize the war is lost. This will happen as economic hardship in Russia increases.


"So, military defeat in Ukraine, social-economic revolt, and then you will have conditions, the right conditions, for a palace coup," Kasparov added. "Because many of Putin's inner circle will be looking for a scapegoat and it's always a dictator who should be blamed for all the failures."

For Putin, failure in the war with Ukraine is not an option. "For a dictator for life, losing a war, it's devastating," Kasparov said. "It's a matter of political survival and in many cases, of physical survival. That's why he has to pretend he is winning the war."
April 17
04/17/22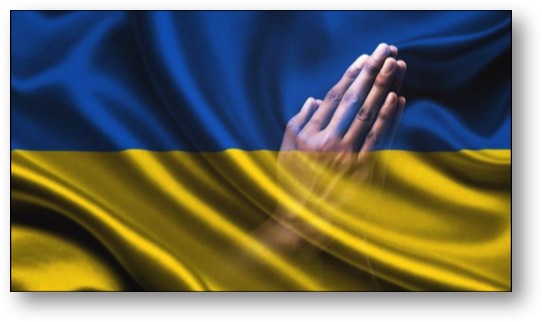 Pray for the people of Ukraine!
"We ask the Lord of life to deliver us from this death of war. With war everything is lost, everything. There is no victory in a war: everything is defeated." (Pope Francis)
April 15
04/15/22

Shed Trump


Jules Witcover from the
Tribune Content Agency
has an interesting perspective on Trump in his latest article titled "
Politics Today: Unfinished Republican Party Business: Shedding Trump
." The following is an excerpt from Mr. Witcover's article.


As the once Grand Old Party of Lincoln, Taft, Ike and Reagan watches from the sidelines with certified regular Democrat Joe Biden in the Oval Office, it should turn now to getting out of its hair outsider and feigned populist Donald Trump.

For too long now, political intruder Trump has masqueraded as a Republican by capturing and dominating the right wing of the GOP and using it for his political self-purposes.

Of late, he has taken on the coloration and goals of Russian President Vladimir Putin. Trump seems to agree with Putin's cruel repression of the civilian population of now-independent Ukraine, and with the Russian president's goal of restoring the old Cold War Soviet Union of which Russian-speaking Ukraine was a member state.


* * * * *

In yesterday's news, following the conviction of a January 6 defendant, US District Court Judge Reggie Walton said Trump is a threat to democracy. The judge accused the former president of instigating a mob of "weak-minded" followers to attack the US Capitol on January 6.

"I think our democracy is in trouble," Judge Walton said, "because, unfortunately, we have charlatans like our former president who doesn't, in my view, really care about democracy but only about power."
April 13
04/13/22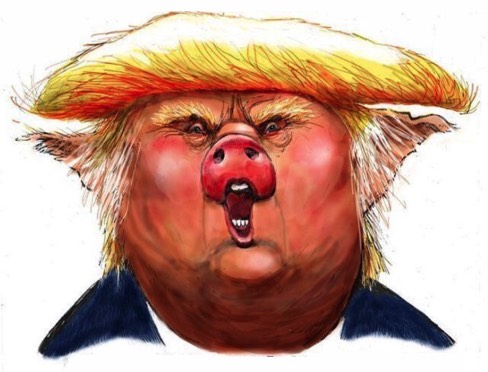 Republicans are laughing at Trump!
The Hill
has reported that
in a recent interview with prominent GOP pollster Frank Luntz, Republicans in private are mocking former President Trump and they are "tired of going back and rehashing the 2020 election."


Luntz said, "They won't say it [in public], but behind his back, they think he's a child. They're laughing at him."

"People are done with Trump and his lies. Republicans want to move on," said GOP strategist
Susan Del Percio
on MSNBC.
April 12
04/12/22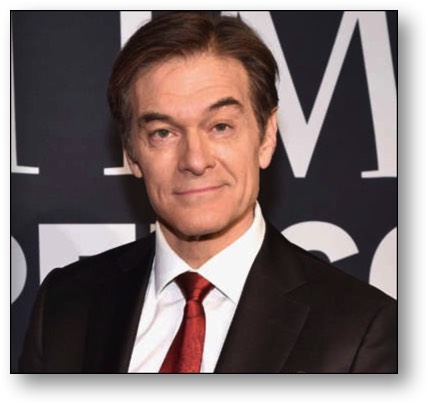 Qualifications don't count with Trump

CNN
has reported that this past weekend Trump endorsed TV doctor Mehmet Oz for the Republican senate seat in Pennsylvania.

According to idiot Trump, these are Oz's qualifications:

Oz was on TV regularly for more than a decade.

That makes him famous.

It also makes him popular.

Trump likes famous, popular people who were on TV.
That's basically it. Trump isn't endorsing Oz for any reason other than Oz, like Trump, is on TV. That's good enough for Trump. If it's on TV, it's real to Trump.

There's no part of Trump's calculation to endorse Oz that dealt with whether the TV doctor would actually make a good senator. No, for Trump the world is split between those who can do things for him and those who can't. Oz, because he was on TV, can win -- and by winning that makes Trump look good. So, voila, Trump endorses Oz.


Trump proved once again that he is an idiot!
April 12
04/12/22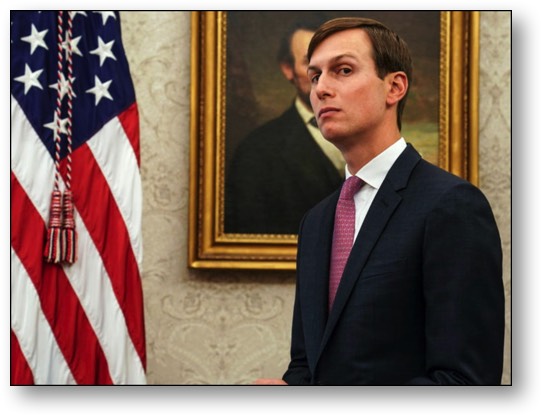 Reward The Incompetent!
Jared Kushner landed $2 billion from
Saudi Arabia
six months after his father-in-law, twice-impeached Donald Trump, left the White House.
The sum was sent to Kushner's private equity firm after
Saudi Crown Prince
Mohammed bin Salman
overruled advisers
for his nation's sovereign wealth fund, who thought Kushner and his firm were too sketchy to warrant such a large investment.

The $620 billion fund's advisory panel was reportedly concerned that Kushner's newly created firm didn't have much experience; that the firm's operations were "unsatisfactory in all aspects"; and that Kushner posed a "public relations risk" because of his work in the Trump administration.

The two political scions
have become friendly
, with bin Salman undeterred by Trump's criminality; and Kushner undeterred by the Saudi government's gruesome murder of
Washington Post
columnist Jamal Khashoggi in 2018.


The incompetent and the criminals get rewarded!
April 11
04/11/22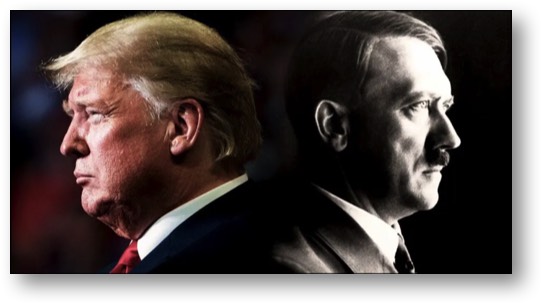 This traitor regrets not marching with his fellow insurrectionists!


In an interview with
The Washington Post
last week, Trump indicated that
that
he regretted not taking part in the insurrection that left multiple people dead and more than 100 police officers wounded
, and that appalled and horrified viewers worldwide.


"Secret Service said I couldn't go," Trump said. "I would have gone there in a minute."

In the interview, Trump, in his limited-vocabulary, adolescent, staccato style, also touched upon the crowd size at the "Stop the Steal" rally immediately prior to his insurrection. "The crowd was far bigger than I even thought," he said. "I believe it was the largest crowd I've ever spoken to. I don't know what that means, but you see very few pictures. They don't want to show pictures, the fake news doesn't want to show pictures." Trump is still fixated on wanting credit for drawing a big crowd.

Trump either doesn't get it, or he doesn't care to get it.


Trump is not mentally fit to hold any office in this land. He needs to be locked up in a small cell for the rest of his life for being the traitor to America that he is!
April 10
04/10/22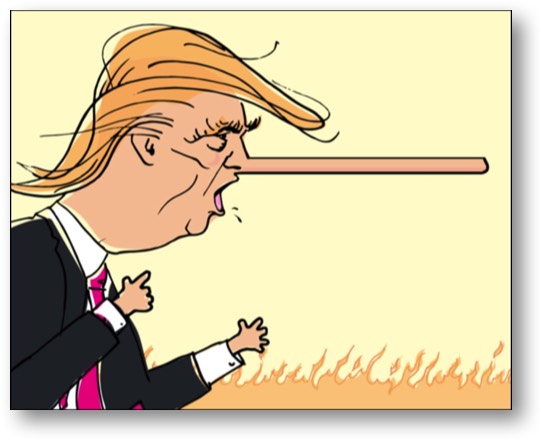 Biggest LIAR claims he's most honest human
Business Insider
reported that
Trump, the nation's biggest LIAR and LOSER
, claimed he's the 'most honest human being, perhaps, that God ever created' during a rally last night in Selma, North Carolina.
There were ripples of laughter from his pathetic cult base as he said it.
Who does Trump really think he's bullshitting?


According to The Washington Post, Trump made 30,573 false or misleading claims during his presidency.
He told 21 lies a day on average, per
The Post
.
Yesterday's latest lie
can definitely be piled on top of the heap.

As recently as this past Thursday, delusional Trump was still
doubling-down on his false claims about the 2020 election in the wake of the Capitol riot, insisting in an interview published by The Washington Post, that he could be "reinstated" as president — a bogus theory that even many of his staunch allies have rejected. Dozens of election challenge lawsuits filed by Trump and his supporters failed in state and federal courts after the 2020 election.
Even judges Trump personally appointed ruled against his baseless legal challenges.
Audits and recounts—including in states where the election was
overseen by pro-Trump Republicans
— have consistently reaffirmed President Biden's victory.
April 9
04/09/22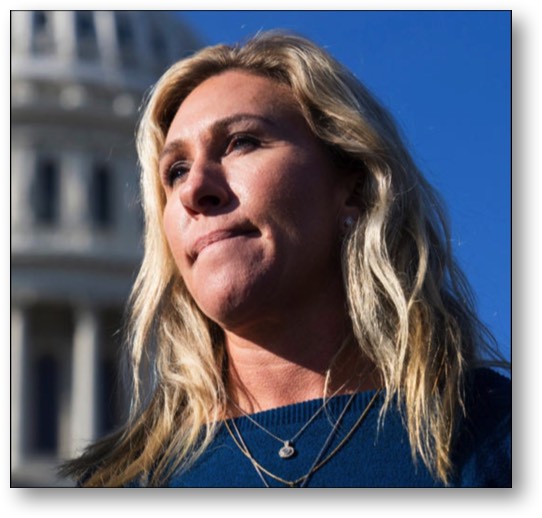 Klan Mom faces challenge to her candidacy
Business Insider
reported that a lawsuit challenging QAnon Bitch Majorie Taylor Greene's candidacy, disqualifying her from government office as a result of her involvement in the Jan. 6 insurrection, would be ruled upon next week by Federal Judge Amy T
otenberg of the Northern District of Georgia. Judge Totenberg was appointed by President Barack Obama in 2011.


The suit currently pending against Greene alleges that the Georgia representative, through her actions leading up to and on the day of the Jan. 6 attack on the Capitol, "aided and engaged in an insurrection to obstruct the peaceful transfer of presidential power, disqualifying her from serving as a Member of Congress under Section 3 of the 14th Amendment and rendering her ineligible under state and federal law to be a candidate for such office."

Also, the QAnon Bitch defended her vote on Friday against harsh trade measures on Russia over its invasion of Ukraine, assuredly pleasing Putin. Greene recently attended a white nationalist convention where the crowd chanted support for Putin, and falsely asserted that sanctions against Russia "will do nothing to stop the war in Ukraine."


Kick the worthless bitch out!
April 8
04/08/22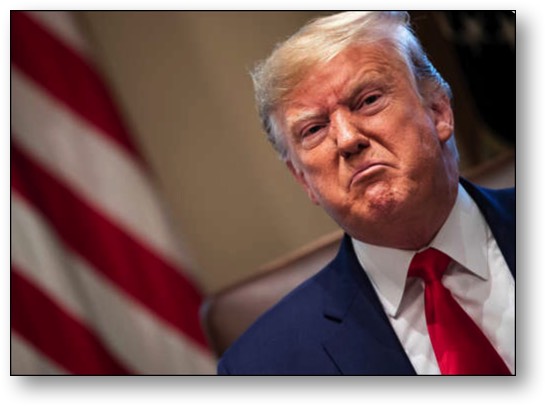 Fine Trump $10,000 Per Day!


New York Attorney General Leticia James wants a court to fine Trump $10,000 per day until infinity for not turning over subpoenaed documents to her office — evidence that Trump was ordered by a judge to deliver to James' office by the end of March, but Trump did not comply at all.


Trump thinks he is above the law.
He is nothing but a PIG who needs to learn a valuable lesson, and the only way he'll learn this lesson is when it hits him directly and repeatedly in his wallet.
April 7
04/07/22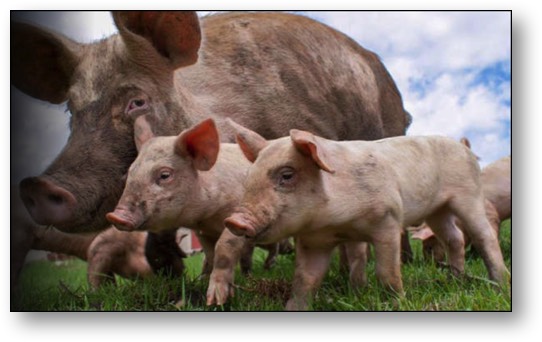 One Asshole Endorsed The Other Assholes!

One pig is just like the other pigs!


Yesterday Trump, the delusional cult leader, endorsed Marjorie Taylor Greene, the QAnon Bitch, for reelection to Congress — one asshole endorsing another — calling her "a warrior." He said that Marjorie has worked hard to
ensure the truth is known about the rigged and stolen 2020 presidential election, and that she loves our country and MAGA, its greatest ever political movement. Our greatest ever political movement?

Trump also endorsed Jim Jordan (R-Ohio), saying Jordan debunked the "Russia, Russia, Russia scam" and the "Ukraine, Ukraine, Ukraine made-up phone call."

Incidentally, yesterday Marjorie Taylor Greene (Klan Mom) was one of six Republicans who voted AGAINST House bill
H.R. 7276
which
meant to preserve evidence of war crimes by Russia. The bill, which passed, asserts that Russian forces have intentionally attacked civilians.
Remember, Americans, this QAnon Bitch is Trump's choice for Congress.


Trump is a mentally deficient LOSER, and the PIGS that follow him sure do stick together in their own slop.
April 6
04/06/22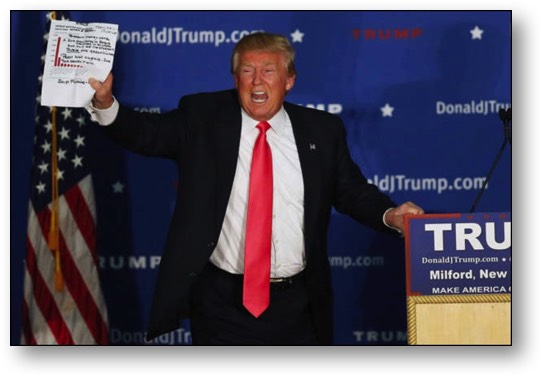 Trump: "I didn't win the election."
Newsweek
has reported that
Trump finally
acknowledged on video that he did not win the 2020 election
after claiming for over two years to have won a second term.
Trump finally admitted defeat!
Trump made the statement during an interview published Monday by
The Atlantic
with a group of historians working on a book about his presidency.

Julian
Zelizer
, a Princeton professor and editor of the forthcoming book,
The Presidency of Donald J. Trump: A First Historical Assessment
, wrote that the interview "underscored common criticisms: that Trump construed the presidency as a forum to prove his dealmaking prowess; that he sought flattery and believed too much of his own spin; that he dismissed substantive criticism as misinformed, politically motivated, ethically compromised, or otherwise cynical."

Zelizer described Trump as being unusually concerned about how he would be perceived by academic historians "without any understanding of how historians gather evidence or render judgments."
With Trump, the LOSER, it's all about perception.
April 6
04/06/22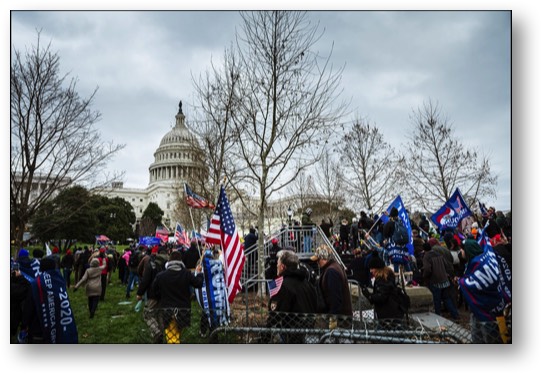 Oath Keepers Attorney Is Disbarred
Politico
reported that a three-judge Virginia state court has disbarred Jonathon Moseley, an attorney who has represented a slew of high-profile Jan. 6 defendants, including a member of the Oath Keepers charged with seditious conspiracy, as well as several targets of the House select committee investigating the attack on the Capitol.

The court found that Moseley violated "professional rules that govern safekeeping property; meritorious claims and contentions; candor toward the tribunal; fairness to opposing party and counsel; unauthorized practice of law, multijurisdictional practice of law; bar admission and disciplinary matters … and misconduct."
Moseley was also suspended from legal practice for six months in 2009.

This is the kind of ambulance-chasing scum that represents the insurrectionists.
April 5
04/05/22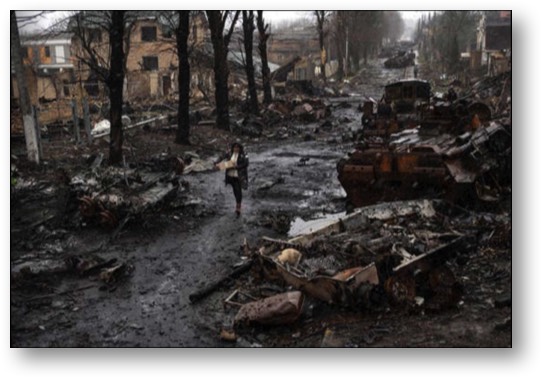 The world must focus on executing Putin
Putin, the madman and evil war criminal, must be executed.
The American government won't officially say it; so we'll say it:
Kill Putin
.


Ukrainian President Volodymyr Zelensky described
the shocking images
of at least 20 civilian men's bodies strewn across the streets of Bucha, northwest of the capital of Kyiv, as "genocide." Sunday, on CBS News
Face the Nation
, when asked if Russia is carrying out genocide, Zelensky said, "The elimination of the whole nation, and the people. We are the citizens of Ukraine. We have more than 100 nationalities. This is about the destruction and extermination of all these nationalities."

The lying Russian Ministry of Defense claimed the extensive footage of dead bodies in Bucha was "fake," saying "not a single local resident suffered from any violent actions" during Russia's occupation of Bucha.
CNN
saw at least a dozen bodies in body bags piled inside a mass grave in Bucha. The mayor of Bucha said in public remarks on Saturday that there could be up to 300 victims buried on site.

So what the world is seeing is "fake?" Hardly. Russia's spokesman must have learned that word from Trump, who thinks he can change reality by lying.


Living under a tyrannical dictatorship both crushes spirits and ignites the flames of rebellion. Those who can no longer stand to be oppressed have often risen up and overthrown despots and taken their lives as retribution.
Examples
:

Benito Mussolini — shot in 1945, and then his body was hung upside down in Piazza Loreto in Milan.

Saddam Hussein — tried for war crimes in Baghdad and sentenced to death by hanging.

Muammar Gadhafi — executed on sight in Libya in 2011.

Nicolae Ceausescu — Romanian dictator was executed by firing squad on Christmas Day in 1989. The

footage of the execution is still aired on Romanian TV every year.

Ion Antonescu — Romanian ruler who was responsible for the deaths of 400,000 Jewish and Romani people during World War II. He was executed by firing squad in 1946.

Park Chung-hee — South Korean leader who repressed those who opposed him as he restricted the freedom of citizens, the press, universities, and other political parties. He was assassinated in 1972 by his lifelong friend and ally, Kim Jae Kyu, who was the head of the Korean Central Intelligence Agencies.

Hideki Tojo — the prime minister of Japan during most of World War II. Under his regime, both civilians and prisoners of war were starved, and thousands of women and girls were kidnapped and used as sex slaves for Japanese soldiers during the invasion of Korea. He was sentenced to death by hanging.

Vidkun Quisling — the anti-Semitic fascist tyrant from Norway during Hitler's reign. He was tried for war crimes in 1945, and executed.

Peter III — emperor of Russia in 1762 who waged unpopular wars that killed thousands of men. He was assassinated when his wife, Catherine the Great, plotted to overthrown him.

Nicholas II of Russia — the last emperor of Russia who killed hundreds on "Bloody Sunday" in 1905. He was brutally executed along with his wife, his four daughters, and his son. They were put in a cellar and gunned down by a group of soldiers.

Samuel Doe — the tyrannical ruler of Liberia in 1980. He was captured and brutally tortured for 12 hours before he was finally killed.

King Charles I of England — he believed he was divinely appointed by God, and thought he had the right to make and change the laws at will, and that those who disagreed with him were in contempt of God. He was sentenced to death and beheaded in 1649 in front of a crowd in Whitehall.

Domitian — Roman emperor who had a reputation for being narcissistic, paranoid, and cruel. He lacked clarity and saw threats and insults everywhere, and eventually tried to assign himself absolute power. He was stabbed by a member of his imperial staff. His death was celebrated in the streets.

Julius Caesar — Roman dictator who was at a gathering of his Senate when up to 60 senators who were in on the plot rushed at him with knives and stabbed him 23 times.

Let's add Vladimir Putin to this list of evil dictators who were either assassinated or executed!
We'll say it again:
Putin, the madman and evil war criminal, must be executed.
This should be the world's primary focus.
April 4
04/04/22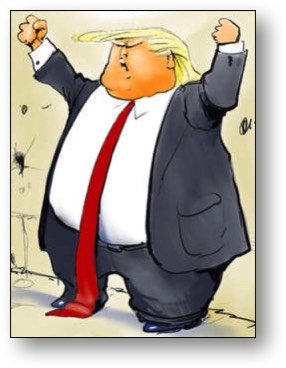 Trump Fails Yet Again!


Trump's latest failed venture is his
Truth Social
social media app!


Reuters
has reported that two top tech entrepreneurs have already quit working for Trump's social media startup. Josh Adams and Billy Boozer, who served as the company's chiefs of technology and product development, both resigned less than a year after joining Trump's venture. Their departures followed the bungled launch of the company's iPhone app on Feb. 20. The company still doesn't even have an app for Android phones, which are used by more than 40 percent of the U.S. market.


Trump is a FAILURE in business, in politics, and in life.
April 3
03/03/22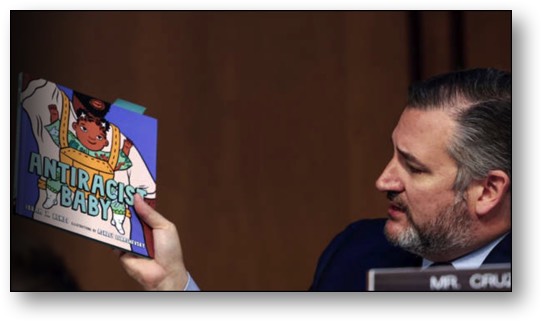 Another Republican who is even more stupid than he looks!
Republican Ted Cruz has transitioned from an
unctuous asshole
to an aggressively deranged
demagogue
. Ed Kilgore pointed out in
The Intelligencer
that during the Supreme Court nominee hearings Cruz outdid himself "with the most disgraceful display of thuggish senatorial behavior I've personally seen in my many years of watching the upper chamber."


Most of Cruzworld is pretty disgusted with the senator for choosing to back Trump's absurd claims of widespread election fraud. Cruz supporters are asking themselves how the candidate who began his political career as an unwavering "constitutional conservative" could allow himself to fall in line with Trump's fraudulent and delusional election challenge.

Amanda Carpenter, a former aide in Cruz' Senate office and one who has now become a vocal critic of Trump, said this about Cruz: "I could have never imagined that he could have gone down this road" and could have never envisioned that the political career of a legal scholar with a reverence for the Constitution would "culminate in a stand to potentially cancel votes in a way that defied any standards of federalism and constitutionalism."

This is what happens when one buys into the demented thinking of Trump's altered reality and becomes an ignorant Trump cultist (aka supporter). Remember, during Trump's 2016 primary, Trump actually called Cruz' wife "ugly" and accused his Cuban-born father of being part of a supposed conspiracy that killed John F. Kennedy. And yet
Cruz still became a Trump ass-sniffer!

As one former top Trump aide put it, Cruz is "
supposed to be a smart asshole. That's where there's a bit of consternation for me.
He's totally misguided by his own bullshit.
He buys into his bullshit more than other people. He's supposed to at least be a smart, savvy asshole."