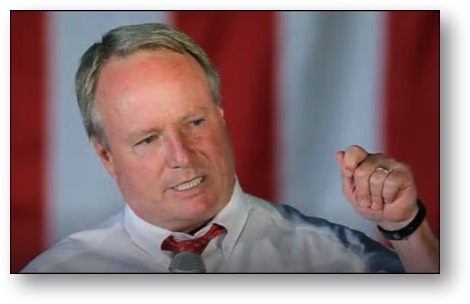 12/5/22


Another worthless Trump ass-sniffer still supports the mentally deranged lunatic!


Even after Trump's call to suspend the Constitution of the United States after he repeatedly and b
aselessly asserted massive voter fraud in the 2020 election,
worthless House Republicans, like
Ohio Rep. Dave Joyce, still continue to support Trump
.


Such Trump supporters are prime examples of people who won't use the brains with which they were gifted.


---
12/4/22


Mentally ill Trump calls for the termination of the U.S. Constitution!
Trump is most definitely mentally ill, and should be formally declared as such!


Yesterday, on his failing social media platform, Trump raged
about non-existent "fraud and deception" in the November 8th midterm elections — and he
proposed scrapping the United States Constitution
as a means to reinstall himself into the presidency.
Trump is a mentally deranged lunatic.
Trump also called for a do-over of the race that he lost by over 7 million votes to President Joe Biden.


FACT:
There was no evidence of widespread voter fraud in either the 2020 or 2022 elections.

Yesterday
White House spokesman Andrew Bates said, "You cannot only love America when you win. The American Constitution is a sacrosanct document that for over 200 years has guaranteed that freedom and the rule of law prevail in our great country. The Constitution brings the American people together – regardless of party – and elected leaders swear to uphold it. It's the ultimate monument to all of the Americans who have given their lives to defeat self-serving despots that abused their power and trampled on fundamental rights." Earlier this week Trump
expressed support
for the rioters behind the deadly January 6, 2021 attack on the US Capitol.
The world is laughing at Trump, the LOSER.
How much longer are sane and rational-thinking Americans going to "babysit" this mentally ill lunatic before we have him declared mentally incompetent?
---

What is Trump's standard and predictable mode of operation? Read the excellent article that explains it here:
Can Trump Bluster His Way Past Yet Another Mess?
---
Trump's demented cultists (aka "supporters") think they're the majority. In reality, they're just a loud, uneducated minority — Trump's mindless MAGA brigade of white supremacists, neo-Nazi's, and fascists.

The real majority is made up of Americans with a brain who think someone running for president who has committed crimes against the USA is not a good idea. The takeaway? Vote for Democratic candidates in every election or else watch the Senate install the first American King.

---

About Trump:
Trump was ranked the worst president in 150 years by over 140 historians.

Trump's playbook: DENY — DEFAME — DEMEAN — DENIGRATE — DISTORT — DEFLECT — DESTROY — DELAY
in order to DISMANTLE, DISRUPT, and DESTROY DEMOCRACY!
Read what life in America would be like if Trump runs and wins in 2024: Donald "Godfather" Trump — Part II

Trump supporters who would like to voice their opinions about this web site can call 1-800-EAT-SHIT