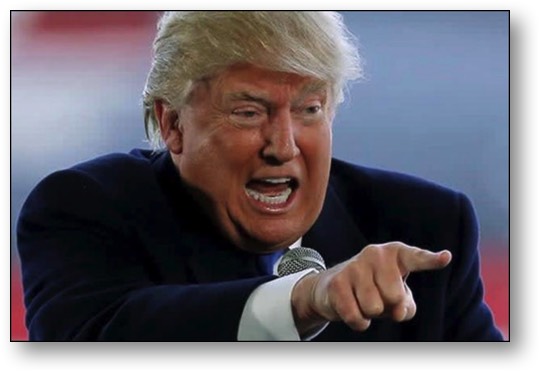 2/1/23


Republicans Are Hoping Trump Will Die Before He Ruins 2024 for Them
Trump lost the presidential election in 2020 and was largely responsible for dozens of avoidable downballot GOP losses in federal and statewide races in 2018 and 2022 as well.
Trump is "an anchor dragging the Republican brand into the darkest regions of hell."
The Atlantic
journalist McKay Coppins said that many Pro-MAGA Republican officials don't want
Trump
around ― but they're also too afraid to publicly challenge him and they don't have a plan. "They all wanted him gone, but nobody wanted to confront him directly," Coppins said on Monday on
CNN
.


But there's also another secret hope among those silent anti-Trump Republicans. "You have
a lot of folks who are just wishing for [Trump's] mortal demise
," former Rep.
Peter Meijer
(R-Mich.) told Coppins, according to his report in
The Atlantic
. "I've heard from a lot of people who will go onstage and put on the red hat, and then give me a call the next day and say, '
I can't wait until this guy dies
,'" said Meijer.
The least disruptive path to getting rid of Trump, grim as it sounds, might be to wait for his expiration.


"I was taken aback by how often I heard this," Meijer said. "I thought it was kind of a morbid, dark joke at first. But I heard it so often that it started to become clear that this was actually what a lot of Republicans believe and it just speaks to the desperation in the party."


However, as Ben Mathis-Lilley said in his article in
Slate
, "
Have you ever seen Velveeta go bad? No, because it's not real food. The same is true of Donald Trump and being a human."

---
2/1/23


Trump is in fundraising trouble
19fortyfive.com
has reported that
Trump has "revamped" his campaign fundraising team after getting off to a slow start so far in the 2024 campaign, hiring a company called Campaign Inbox in order to "solicit the small-dollar donor set."
NBC
added that other new vendors may be added in the future for the fundraising operation.


Trump's 2024 effort raised $9.5 million in the last six weeks of 2022 – which was actually less than it had raised in the six weeks before the November launch.

Trump also launched his fundraising campaign at a time when many in the Republican Party were unhappy with him for backing candidates who lost in swing states.


Trump would be nothing if he wasn't a LOSER!

---

What is Trump's standard and predictable mode of operation? Read the excellent article that explains it here:
Can Trump Bluster His Way Past Yet Another Mess?
---
Trump's demented cultists (aka "supporters") think they're the majority. In reality, they're just a loud, uneducated minority — Trump's mindless MAGA brigade of white supremacists, neo-Nazi's, and fascists.

The real majority is made up of Americans with a brain who think someone running for president who has committed crimes against the USA is not a good idea. The takeaway? Vote for Democratic candidates in every election or else watch the Senate install the first American King.

---

About Trump:
Trump was ranked the worst president in 150 years by over 140 historians.

Trump's playbook: DENY — DEFAME — DEMEAN — DENIGRATE — DISTORT — DEFLECT — DESTROY — DELAY
in order to DISMANTLE, DISRUPT, and DESTROY DEMOCRACY!
Read what life in America would be like if Trump runs and wins in 2024: Donald "Godfather" Trump — Part II

Trump supporters who would like to voice their opinions about this web site can call 1-800-EAT-SHIT