May 31
05/31/21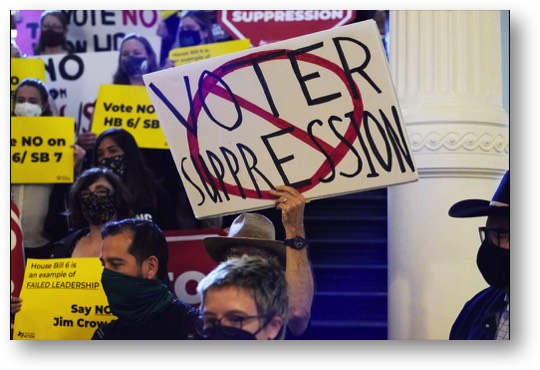 Way to go, Democrats!

Nice move, Democrats! Leave the Trump cult members hanging.

NBC News reported that Texas Democrats on Sunday night used every parliamentary tool at their disposal to tank an evil Republican-sponsored bill that would add new restrictions to elections in the state, ultimately staging a walkout to prevent a vote from being held.

The sweeping bill would ban drive-thru voting, limit voting hours and empower partisan poll watchers, in effect making it more difficult for voters to vote in the state. This bill is yet another of Trump's evil moves to gain a foothold by further denying voters their legal right to vote through a maze of restrictions where votes either cannot be cast or where they can be nullified.
May 31
05/31/21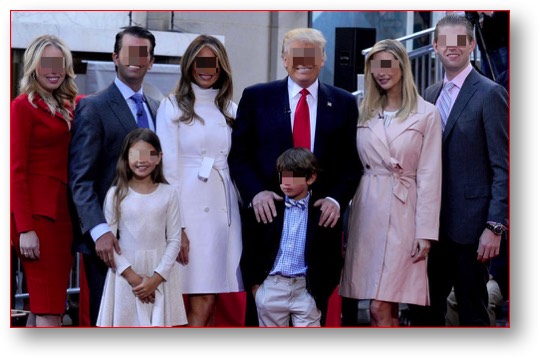 The Dysfunctional Family the world wants to forget

This is the dysfunctional brood, raised in the lap of luxury and which feeds off of the rest of society like a colony of leeches, that the world most definitely wants to forget ever existed.
May 30
05/30/21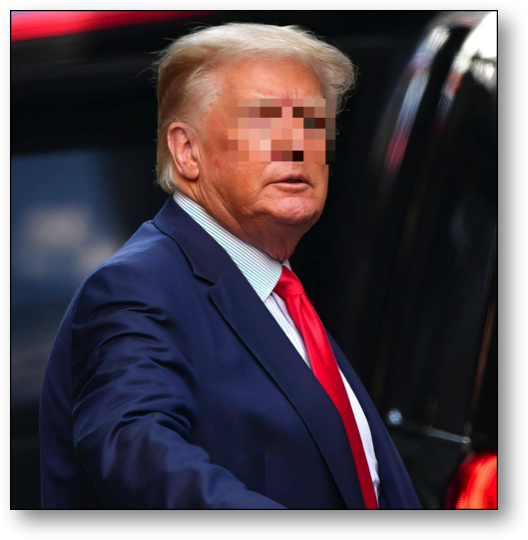 Once again, A$$hole Trump blames others

Once again, Trump, the nation's #1 A$$hole who wants to take all of the glory and none of the fault, is blaming others. This time he's blaming Chris Wallace from Fox News for the network's ratings decline.

In the aftermath of Trump's Capitol riot, Fox News fell into third place among cable news broadcasters for most of January, behind CNN and MSNBC, as conservative viewers turned to networks even further to the right.

Trump said, "It's because of Chris Wallace. He was disastrous. It was your basic disaster and he's just a very negative guy and the people don't want to hear that. That's why they tune out."

Conservatives were disappointed by Biden's overwhelming election win and frustrated at Fox News for acknowledging Trump's loss. But it was Trump himself who encouraged his non-thinking cult followers to try the Newsmax network amid his unsuccessful efforts to overturn the 2020 results. It had nothing to do with Chris Wallace or anyone else. As usual, it was all about Trump. Trump is a very sick and mentally disturbed LOSER.
May 29
05/29/21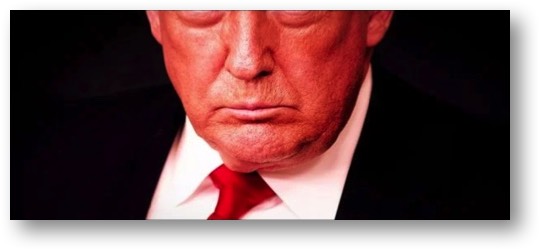 Loyalty to Trump = Devil Worship

Why would anyone follow a twice-impeached, has-been traitor who ordered a violent insurrection against the United States Capitol while Congress was in session that resulted in at least five deaths? Why would anyone follow an evil autocrat who turned his back on a deadly pandemic while he foolishly recommended consuming bleach and hydroxychloroquine as a plausible cure? Why would anyone follow someone who has repeatedly thrown everyone under the bus, including his friends and allies, for his own personal gain.

Answer: Trump followers are very ignorant, brainwashed cult members following a demonic figurehead.

Yesterday, 54 worthless Republican legislators in the Senate blocked the creation of an independent commission to investigate the Jan. 6 Capitol riot, thereby actively seeking to deny or play down the reality of what actually happened. They opted to follow their demonic leader and his baseless lies about election fraud, and they did it not for the betterment of democracy in America or for representing the will of their constituents, but out of selfish fear for their personal re-election chances. These 54 two-faced Republican senators should be ousted from office.

"Trump's big lie has now fully enveloped the Republican party." (Chuck Schumer)
May 28
05/28/21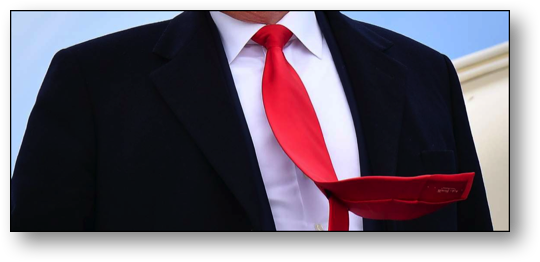 Sugar-Coated Shit Is Still Shit!

Politico is reporting that Trump is planning to use a familiar tactic as authorities in New York ramp up their legal investigations into his private business dealings. They will cast doubt on the investigators, deflect to other issues, and claim it is all a partisan "witch hunt."

The script is all-too-familiar and entirely predictable. Trump's team believes the outcome will be, too: ignorant conservative cult followers rallying to his side as he assumes the victim's role.

The latest sign of Trump's growing legal woes arrived this week, when reports broke that a special grand jury in Manhattan had convened to decide whether or not to indict Trump or executives at the Trump Organization over business and tax practices and the management of his international real estate portfolio.

Privately, Trump and those close to him conceded that they are nervous about Manhattan district attorney Cyrus Vance reaching the culmination of his investigation. But publicly, they expect Trump to use his legal plight to gin up support from his base of stupid supporters — and fuel chatter about a 2024 run.

"It's the same kind of shit playbook — counter response, blame, attack the investigators, say 'I did nothing wrong, I'm a businessman,' you'll hear that one a lot," said one former Trump adviser. To even the non-MAGA Republicans, it seemed predictable and cynical.

Trump is an a$$hole, and assholes spew forth shit. Lock him up!
May 26
05/26/21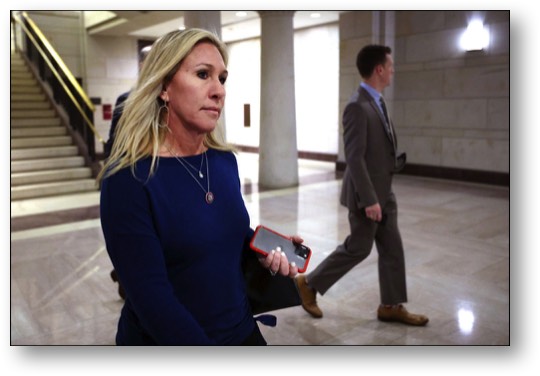 Marjorie Taylor Greene is 'Somewhere Between Deranged and Demented'

Newsweek is reporting that Jonathan Greenblatt, the CEO of the Anti-Defamation League, slammed Rep. Marjorie Taylor Greene (R-GA) as someone who is "somewhere between deranged and demented" after she doubled down on her comments comparing mask mandates to the Holocaust. Greenblatt continued, saying, "This is a woman who thinks there are Jewish space lasers starting forest fires. She's a QAnon enthusiast. She is offensive in almost everything that she does."

Greenblatt went on to say that it was crucial for leaders to speak out as assaults against Jews increase in the country. "Leaders need to lead, whether they're members of Congress, who need to say clearly that, when you attack Jewish people because you're angry about the Middle East, that isn't activism; it's antisemitism," he said.

Amen!

UPDATE:
Greene described Speaker of the House, Nancy Pelosi, as "speaker maskhole" as Greene revealed that she has now been sent two warning letters, including fines, for not wearing a face mask in Congress. All representatives must wear face masks on the House floor to stop the spread of Covid-19 among lawmakers. Pelosi said that the rule would remain in place until all representatives and staff members in Congress are vaccinated. Many of the ignorant Republican legislators are refusing to get vaccinated.

Greene is not yet vaccinated and her spokesperson, Nick Dyer, told Forbes that the congresswoman does not need to get the shot as she is "perfectly healthy." Greene is obviously not mentally healthy!

5/26/21 UPDATE:
The Associated Press reported that House Republican leader Kevin McCarthy forcefully condemned Greene on Tuesday, calling her comments comparing COVID-19 safety measures like mask-wearing to the treatment of Jews in Nazi Germany "appalling." McCarthy said, "Marjorie is wrong, and her intentional decision to compare the horrors of the Holocaust with wearing masks is appalling. The fact that this needs to be stated today is deeply troubling."

Rep. Brad Schneider, D-Ill., proposed censuring Greene. House Majority Leader Steny Hoyer, D-Md., called on her to "change her rhetoric and behavior if she intends to remain a Member of the House." Pelosi, who previously suggested that Greene could face an ethics inquiry, called her comments "so beyond reprehensible" that they should have "no place in our country."

A petition calling for the expulsion of Rep. Marjorie Taylor Greene from the House of Representatives has already collected more than 100,000 signatures. It's about time to remove this vile QAnon bitch from office!
May 24
05/24/21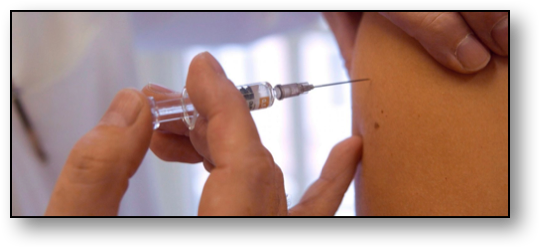 The Covid-19 vaccines save lives. Period.
But not according to Republicans.

CNN has reported that the vaccination rates by state prove that even the race to protect people from the coronavirus has fallen along familiar political lines. The effort to save lives should never be a partisan issue, but the Republicans have made it one.

Only four of the top 25 states for vaccination were won by Trump in the last election. Trump won 21 of the bottom 25 for vaccinations. This includes 16 of the bottom 17 states. Democrats are more likely to get vaccinated than Republicans.

A NPR/PBS-NewsHour/Marist College poll showed that 82% of Democrats said they were vaccinated compared to a mere 45% of Republicans. The stats revealed a similar split between Biden backers (82%) and Trump supporters (44%).

The top 20 states for people being vaccinated were all won by Biden.

People with college degrees are far more likely to vote Democratic, while those without one are far more likely to vote Republican. Right now, 21 of the top 25 states for vaccination rates have an above average percentage of adults 25 and older with a college degree. The inverse is also true: 21 of the bottom 25 states for vaccination rates have a below average percentage of adults with a college degree.

The polling shows rural, non-college educated Republican adults are far more likely to say they don't want the vaccine (i.e. they're vaccine resistant, not just vaccine hesitant). Something that can save a lot of lives has become a political issue for Republicans. Trump supporters are stupid, and stupidity is not illegal in America.
May 23
05/23/21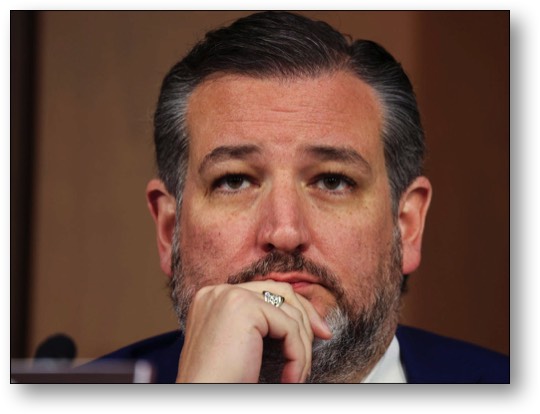 'Cancun Cruz' is now 'Kremlin Cruz'

Business Insider has reported that 'Cancun Cruz,' who jetted off to Mexico this past February during a deadly winter storm in the state he supposedly represents, was given a new nickname by Brian Williams — 'Kremlin Cruz' — after Texas Republican Senator Ted Cruz called the US military "woke" and "emasculated" compared to Russia's military. The GOP senator then lashed back and suggested that President Joe Biden supported Russia by calling him 'Kremlin Joe.'

Cruz's tweets yesterday doubled down on his previous claims, which have prompted critics to highlight that Cruz is a firm supporter of Trump, who on multiple occasions praised Russian President Vladimir Putin.
May 22
05/22/21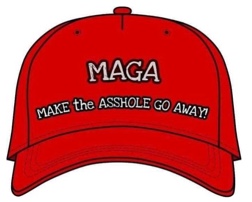 Thankfully, Trump's online traffic has slumped dramatically

The Washington Post reported that Trump's blog posts were reportedly shared less than 2,000 times each day on Facebook last week. Before he was banned from Twitter, many of Trump's tweets regularly saw hundreds of thousands or millions of interactions.

Peter Loge, an associate professor at George Washington University, told Business Insider that "Trump is just shouting into the void."

Thank goodness! Nobody but Trump's uneducated cult followers are interested in anything that mentally deranged idiot has to say.
May 21
05/21/21
The QAnon Bitch called Nancy Pelosi 'Mentally Ill'

Marjorie Taylor Greene, the QAnon cult bitch, expressed her opposition to mask-wearing rules at the Capitol and called House Speaker Nancy Pelosi, who has enforced the mandate, "mentally ill." Greene then continued her rant against Pelosi by comparing the mask-wearing requirement to the Holocaust. "You know, we can look back in a time in history where people were told to wear a gold star and they were definitely treated like second-class citizens, so much so that they were put in trains and taken to gas chambers in Nazi Germany," Greene said. "And this is exactly the type of abuse that Nancy Pelosi is talking about."

Oh, really, Marjorie? You're so incredibly stupid you're hardly worth the breath coming out of your mouth.

Rep. Liz Cheney (R-WY) called Greene's comments equating mask mandates to the Holocaust "evil lunacy." Other lawmakers, including those who are Jewish, have also criticized Greene's comments. Democratic Rep. David Cicilline said Greene is "a troubled person who is unfit to serve in Congress. The Holocaust: The systematic murder of 6 million Jews. Mask-wearing: A simple act that costs you nothing and saves lives."

Pelosi said the decision to wear masks is not a "subjective" one and that she is following guidance from the Capitol's attending physician.

Don't like it, Marjorie? Then we have one word for you: Resign! You're nothing but a worthless bigot anyway!

Any Republican leader who stays silent in the face of Greene's continued bigotry must be viewed as complicit with Greene and her anti-American views.

5/22/21 Update:
The QAnon Bitch told an Arizona reporter she said nothing wrong and is standing by her remarks despite criticism and condemnation.
May 21
05/21/21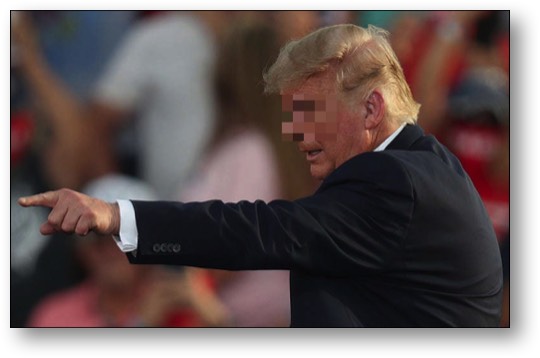 Trump is back on his worn-out bandwagon while President Biden negotiates a truce

Trump, the mentally deranged malignant narcissist, reiterated his baseless, unsupported claims of election fraud yet again, this time on One America News Network (OANN), the far right, pro-Trump cable channel.

"The Republican voter wants the story," Trump said. His remarks come after Trump loyalists in Arizona's state senate pushed forward with yet another ridiculous audit of the 2020 election in Maricopa County, the largest county in the state, where the firm conducting the audit said that no data had been destroyed, contradicting Republicans' claims that officials had deleted data in the county.

No voters want the story, Donnie. What all voters want is for you to crawl back into your hole with your fellow cockroaches and cult members, and shut up.

Trump is nothing but a twice-impeached, has-been LOSER, and those who continue to follow this deranged cult leader are LOSERS!

While Trump was still beating the worn-out drum on cable TV about his baseless election fraud claims, President Joe Biden, a real president, was working quietly behind the scenes to do the heavy lifting on truce negotiations to broker a cease fire between Israel and Hamas militants.

Compare the two: Biden = Winner, Trump = Loser.
May 20
05/20/21
Trump loyalists in many states display more of their ignorance

The Washington Post has reported that Trump loyalists push to revisit election results in communities around the country.

Someone forgot to tell these ignorant Trump cultists that the 2020 election is over, that it was won by President Joe Biden, and that the results were confirmed by numerous recounts and subsequent audits.

But now these Trump copycats are jumping on the bandwagon started by Trump's henchmen by doing yet another baseless recount of votes in Arizona's Maricopa County:

A lawyer from Detroit told Cheboygan County, MI told residents that the voting machines used in 2020 could "flip" votes and throw an election.

Trump supporters showed up to a town meeting in Windham, N.H. chanting "Stop the Steal!" and demanded that officials choose their "preferred auditor" to scrutinize the discrepancy in a state representative race.

Residents in San Luis Obispo County, on California's Central Coast, demanded a "forensic audit," even parroting the phrase used in Maricopa County.
National Republican leaders say they want to move on from the election — a rationale they used to expel Rep. Liz Cheney (R-Wyo.), a Trump critic, from her leadership post last week, yet the widespread echoes of Trump's lie that the election was stolen show how his ignorant supporters are keeping that narrative alive.

"The push for audits is nothing short of an assault on democracy," said Michigan's Democratic Secretary of State Jocelyn Benson. "It's a continuation of the same forces that sought to overturn the 2020 election, undermine the counting process and interfere on Jan. 6 with the electoral college certification," Benson said. "These forces have now turned to local outreach. And because there has not yet been any real accountability for these
bad actors trying to undermine our democracy
, we are going to continue to see this activity, particularly in swing states, through 2024."


Ignorance, stupidity and irresponsibility are certainly alive and well in the Republican party — and on full display!
Another case in point:
Republican House members are demanding a removal of the mask mandate in the House chamber even as many refuse to get vaccinated, where
fewer than half of House Republican members have agreed to be vaccinated
against the coronavirus.
May 19
05/19/21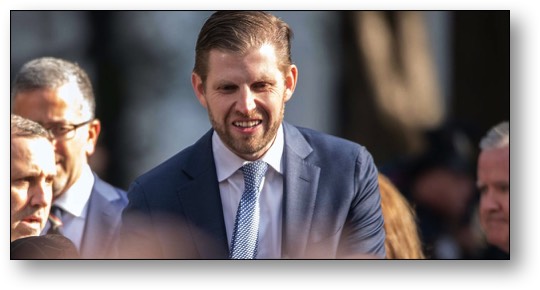 Eric Trump claims strangers embrace him on the street

Eric Trump went on Fox News to discuss strangers embracing him "on the street," some of whom even had "tears in their eyes" because of how much they miss his father.

Please! Spare us, Eric.

First, during this pandemic, no one should be embracing strangers on the street. Just how stupid are you, Eric?

Second, your father is a twice-impeached, mentally deranged malignant narcissist. No one misses narcissists.

You need to get on with your life, Eric. Your father is a has-been autocrat.
May 19
05/19/21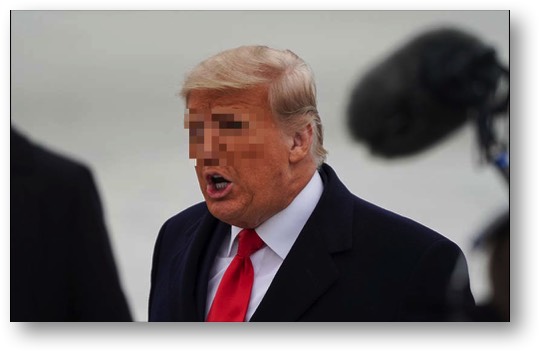 Investigation of Trump now turns into a Criminal Investigation

The Washington Post is reporting that New York Attorney General Letitia James's investigation into the Trump Organization is now considered a criminal matter.

Fabien Levy, a spokesperson for the attorney general's office, said, "We are now actively investigating the Trump Organization in a criminal capacity, along with the Manhattan DA. We have no additional comment at this time."

The attorney general's decision appears to have increased the legal risk that Trump faces in New York, where the parallel investigations run by Letitia James and Manhattan District Attorney Cyrus R. Vance, Jr. had already delved more deeply into Trump's byzantine finances than any law enforcement authorities ever had.

An attorney for the Trump Organization declined to comment. Eric Trump, the former president's son and a top official at the Trump Organization, declined to comment.

In 2020, the Supreme Court ruled that Trump was not immune from state court prosecutions.

A criminal conviction could cost Trump his liberty!
May 18
05/18/21
Worthless Drivel

More worthless drivel from worthless people — once again from Fox News' Tucker Carlson and his guest, Candace Owens.

Owens, a thirty-two year old college dropout and Trump cultist, slammed esteemed Dr. Anthony Fauci, saying "'Dr. Simon Says' is making it up as he goes along. Candace Owens wasn't even born yet when Dr. Fauci already had over 20 years of medical experience, including being appointed as the director of the U.S. National Institute of Allergy and Infectious Diseases (NIAID) in 1984. He has also acted as an advisor to every U.S. president since Ronald Reagan. Dr. Fauci earned his credentials; Owens dropped out of college after her junior year because of an issue with her student loan.

Listen to the exchange between Tucker and Candace (i.e. Tweedledum and Tweedledee). It's clear evidence that ignorance and stupidity are not illegal in America, and then don't forget that these are Trump supporters.
May 17
05/17/21
Young voters are flocking to the Democratic Party

MSNBC has reported that young voters — the largest block of voters — are flocking to the Democrats as the Republican party continues to express its loyalty to Trump, the twice-impeached, incompetent malignant narcissist.

Loyalty to Trump is a "sugar high." There's a crash that's coming — one that voters know they'll be paying for for a very long time, and young voters are smart enough to both see it and want no part in it. They are favoring progressive policies rather than the lack of any plan or platform under the Republican party.

The Brookings Institute stated this week that early party identification tends to be pretty stable across a person'a life. Young people who start out voting Democratic, for instance, tend to keep that identification over their lifetimes and initial party identification tends to shape other political attitudes.

The Republican party has created a perverse incentive structure under Trump — one based on false loyalty to a "has been loser" who is attempting to pontificate from Mar-a-Lago after his dismal loss in the 2020 election. The party needs to get past Trump if it's going to succeed in the long term.
May 16
05/16/21
Trump Is Unhinged

Arizona's Maricopa County Recorder Stephen Richer called Trump "unhinged" over his repeated claims about how the 2020 election was run in Arizona's largest county — and he's absolutely correct!

"We can't indulge these insane lies any longer. As a party. As a state. As a country," Richer said.

Trump said, "The entire Database of Maricopa County in Arizona has been DELETED! This is illegal and the Arizona State Senate, who is leading the Forensic Audit, is up in arms." Richer responded, saying, "Enough with the defamation. Enough with the unfounded allegations. I came to this office to competently, fairly, and lawfully administer the duties of the office. Not to be accused by own party of shredding ballots and deleting files for an election I didn't run. Enough."

Trump is an unhinged asshole living in his own altered and warped reality.

All previous audits in the county have affirmed Biden's victory.
May 15
05/15/21
The Latest Republican Chameleon

Representative Elise Stefanik of New York was so skeptical of Trump's inflammatory style and hard-right positions in 2016 that she wouldn't even say his name. But on Friday, minutes after she was elected to her party's No. 3 House post as part of a Republican leadership purge that targeted Wyoming's Liz Cheney, a leading critic of Mr. Trump, the former president's name was one of the first names that Stefanik, the turncoat, uttered.

Stefanik parroted some of Trump's false claims about fraud in the 2020 election and sang his praises, capping a remarkable metamorphosis by the 36-year-old congresswoman that mirrors the Republican party's evolution into one made entirely in Trump's dysfunctional image.

Rep. Adam Kinzinger (R-IL) said, "The GOP's return to "loser" Trump was "not providing people any kind of a path to the future."

So Elise Stefanik, like most other Republican legislators, drank the Kool-Aid and sold her soul to Trump, the mentally deranged, malignant narcissist.
May 15
05/15/21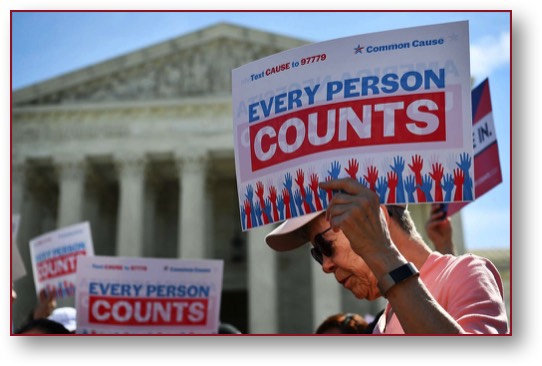 A$$hole Trump tried to eliminate undocumented immigrants from the 2020 census

An internal document obtained through a public record request by the nonprofit watchdog group, Campaign Legal Center, and provided to NBC News proved that the Trump administration prepared a briefing for then-Secretary of Commerce Wilbur Ross last August on several strategies to exclude undocumented immigrants from the 2020 Census.

The order directed Ross, whose agency oversees the census, to provide Trump with data about the number of people who are undocumented so that when census officials presented Trump with the final count, he could exclude them.

Jade Ford, an attorney for the Campaign Legal Center said the memo reveals not only the unlawful ways the Trump administration attempted to carry out the plan, but also that they most likely would have produced deeply flawed data. "This was all part of that plan to really radically shift power between states by excluding undocumented immigrants from the count. It just shows the lengths they were willing to go to potentially do this and willingly face legal challenges," said Ford.

Trump is a conniving cheat.
May 14
05/14/21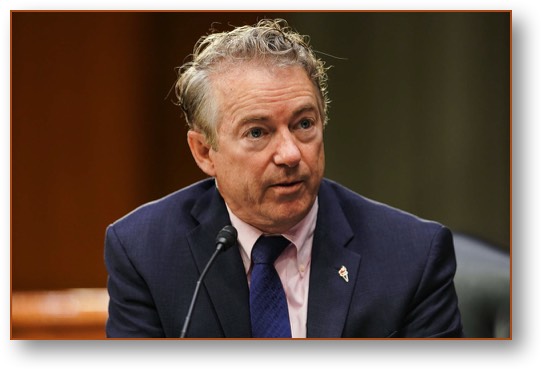 Eye doctor turned senator challenges esteemed Dr. Fauci on virology issues

Rand Paul, an eye doctor turned senator and a useless Trumper, went on the attack in the Senate chambers earlier this week over the origins of the coronavirus that caused the current pandemic, challenging the esteemed Dr. Anthony Fauci on virology issues.

Senator Paul didn't directly accuse Dr. Fauci of engineering the pandemic, but that seemed at times to be his implication; it's a line of questioning that appeared to play to conspiracy theories that circulate on the internet.

Trump's drum-beat of blame towards China for starting the epidemic, which has a significant element of racism and xenophobia, is deplorable, but Rand Paul did his best to keep those lies alive.

Dr. Fauci has been a favorite target of Republicans over just about every aspect of the pandemic response, including guidance on wearing masks, discredited COVID-19 treatments like hydroxychloroquine and China's alleged cover-up. Sen. Rand's aggressive questioning on the lab-origin theory generated heat, but little light. Maybe Rand Paul should have brought up the point that it was twice-impeached Trump, his incompetent cult leader, who did nothing about the coronavirus, allowing it to spread like wildfire throughout the United States.
May 13
05/13/21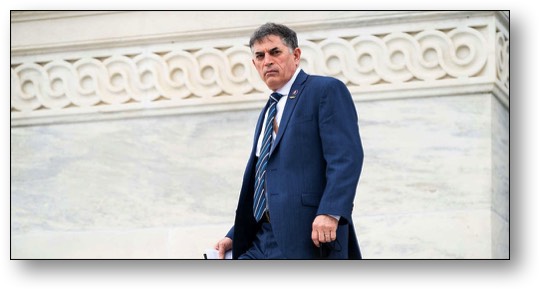 Red state congressman denies Jan. 6th insurrection

Assholism must be a way of life on the Republican side of the aisle in the House of Representatives.

GOP Rep. Andrew Clyde from Georgia said calling the January 6th insurrection an insurrection is a "bald-faced lie" and likened the rioters to tourists during a House Oversight Committee hearing on the riots.

Tourists? What planet is this idiot from? Let's be certain to point out that Clyde is another Trump follower who drank Trump's toxic Kool-Aid.

The rioters attempted to overtake the Capitol to stop Congress from formally counting the slates of electoral votes to affirm President Joe Biden's win over Trump in the Electoral College. Both the Capitol itself and the Senate floor were breached by the rioters. During the insurrection, 140 Capitol Police and Metropolitan Police officers suffered injuries and physical harm, including concussions, and five people were killed. This was a textbook definition of an insurrection, and Andrew Clyde is a textbook definition of a lying idiot who has no business representing Americans in Congress. He's just another of Trump's losers.

Miles Taylor, a former Homeland Security official under Trump, said, "Trump cost us the White House. He cost us the House of Representatives. He cost us the Senate. He cost us half a million American lives in COVID. He can't win. He's a washed-up, one-time, single-term president."

Rep. Adam Kinzinger (R-Ill.) said that the GOP's current loyalty to Trump would be remembered by history as "the low point of the Republican Party."
May 12
05/12/21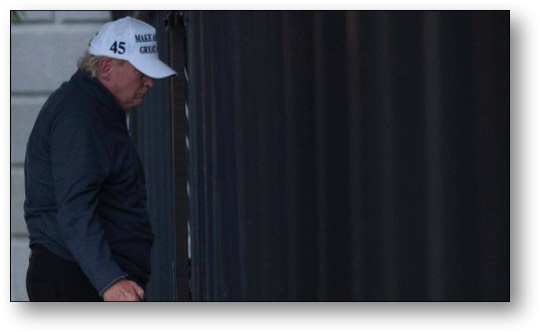 Worthless Republican House members further amplified Trump's lies today

In a closed-door House voice vote today, worthless Republicans' actions further amplified Trump's lies and his baseless claims of fraud in the 2020 election by ousting Rep. Liz Cheney (R-WY) from her leadership position.

Cheney's Republican colleagues said she must go because she won't quit talking about the election. This is pathetically laughable! It is twice-impeached Trump, the malignant narcissist, with his constant and lame statements from his Mar-a-Lago resort, as well as the Republican legislators who continue to parrot Trump's lies, who will not put the election to rest by continuing to spread Trump's mentally ill delusions about the election.

"Today we face a threat America has never seen before. A former President who provoked a violent attack on this Capitol, in an effort to steal the election, has resumed his aggressive effort to convince Americans that the election was stolen from him. He risks inciting further violence. Millions of Americans have been misled by the former President. They have heard only his words, not the truth." said Cheney, speaking slowly and in devastating clarity.

In comments made today, taking a swipe at GOP leaders who have stood by Trump, Cheney said, "We cannot let the former president drag us backward. If you want leaders who will enable and spread his destructive lies, I'm not your person, you have plenty of others to choose from. That will be their legacy."

Contrary to Trump's claims, no widespread fraud has been detected in the 2020 election, and the Justice Department under Trump said there was no evidence of any fraud significant enough to question the outcome.

Cheney is in the minority in being willing to stand up to Trump's bullying and to debunk his delusional false reality. The Republican legislators who voted to strip Cheney of her leadership position are worthless, brainwashed Trump cult followers who have no guts, no backbones, and no willingness to stand up to the delusional, mentally ill autocrat.

Trump is nothing but an incompetent asshole.
May 11
05/11/21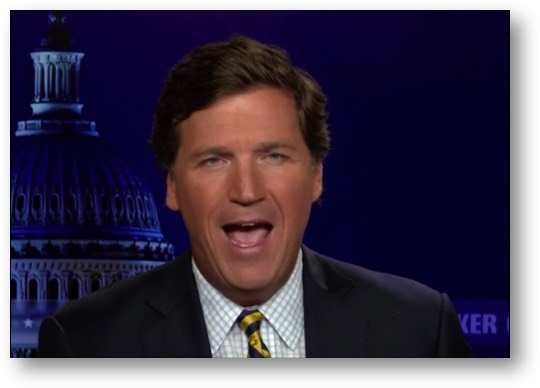 Idiot with a pulpit aimed at twisting the truth for Trump's supporters

Asshole Tucker Carlson is blabbering that Dr. Anthony Fauci, the esteemed director of the National Institute of Allergy and Infectious Diseases, let the coronavirus pandemic happen, and is asking why there isn't a criminal investigation.

Listen to Carlson's twisting of the truth in order to influence the thinking of Trump's uneducated base of supporters. Click here.

There should be an investigation into Tucker's twisting of the truth and outright lying on national television.
May 10
05/10/21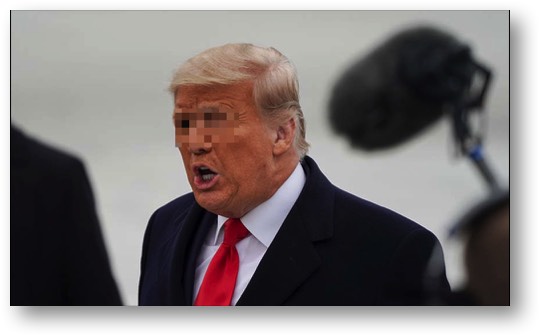 It's all about ME! Everything's about ME!

Medina Spirit, the Kentucky Derby winner, tested positive in a drug test after the race, but for twice-impeached Trump, that completely unrelated news was enough for him to connect it with his baseless claims that the 2020 election was rigged against him. That's the sad state of Trump's mentally ill condition.

Trump's demented mental state used horse racing's latest ugly headline as new fuel for his grievances. "This is emblematic of what is happening to our Country. The whole world is laughing at us as we go to hell on our Borders, our fake Presidential Election, and everywhere else!" Trump is spreading THE BIG LIE and poisoning our democratic system. Trump is obviously delusional and seriously mentally ill.
May 8
05/08/21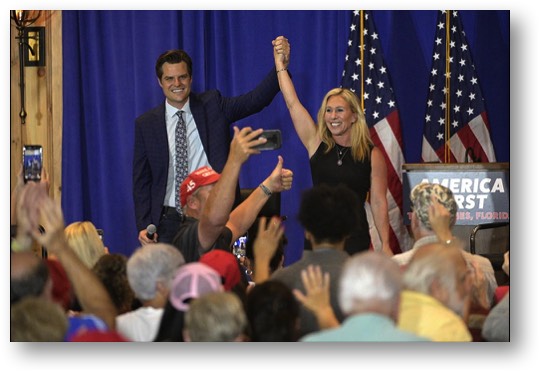 Two Little Piggies Have Been Let Out Of The Pen

Two of the most controversial figures in the Republican party kicked off their joint tour at 'The Villages' retirement community in Florida, pledging again their allegiance to Trump, the deviant madman and malignant narcissist.

One of the lawmakers, Rep. Matt Gaetz (R-FL), is under criminal investigation for sex trafficking, prostitution crimes and possible sex with a minor — and yet the ignorant, maskless Trump cultists cheered him on.

The other, Rep. Marjorie Taylor Greene (R-GA), lost her committee assignments over racist and anti-Semitic statements, endorsing threats of violence against elected officials, and wild conspiracy theories — and yet the ignorant, maskless Trump cultists cheered her on.

Are these worthless pigs the best representatives that the Republican party can come up with? Why would the GOP showcase these two flunkies instead of Mitt Romney or Adam Kinzinger or Liz Cheney or just about anyone else they could pluck off the street?

Why? Because rational, reasonable thinking Americans are not the GOP's intended audience. The sick and demented base of brainwashed, uneducated, Trump-following cultists is their intended audience — the lowest common denominator on the voting spectrum. That's all it's about, especially when Lindsey Graham, another brown-nosing Trump cult member and turncoat, said, "The Republican Party 'can't grow' or move forward without Trump." They're just trying to rally Trump's base of uneducated non-thinkers and brainwashing them to believe Trump's "Big Lie."

Liz Cheney was correct when she said that Trump is destroying the party's growth and destroying democracy. Don't ever forget that the Republicans lost the House, the Senate, and the Presidency under Trump's watch. What Trump stands for is not what Americans want.

Face it, folks, Trump would be nothing if he wasn't a pig, and his followers are merely part of his pig pen.
May 7
05/07/21
Republican Party can't grow without Trump???

Lindsey Graham, another of Trump's ignorant brown-nosers and cult followers, claims the Republican Party "can't grow" or move forward without Trump. So, following that logic, the Republican Party can't grow without following a mentally deficient, malignant narcissist.

Idiocy runs deep. Maybe it would be best if the Republican Party imploded and disappeared.

Smart-thinking Republicans, on the other hand, including Wyoming's Rep. Liz Cheney, have faced strong criticism in recent months for saying the Republican party should distance itself from Trump's legacy, which they see as toxic. It's clear that everything surrounding Trump is toxic.

Betting your future on Trump is like betting your future on Hitler, or the devil. It's short-sighted thinking with no long-term future.

"He [Trump] shits on everybody, even former presidents," said Mark Graul, a Republican strategist in Wisconsin who oversaw George W. Bush's 2004 campaign in the state.
May 7
05/07/21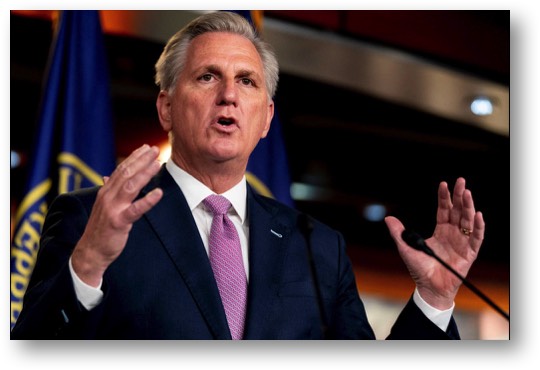 Kevin McCarthy is a lying, two-faced, turncoat chameleon

Trump has made it clear that he wants Wyoming Representative Liz Cheney out, so he's got Kevin McCarthy, his pathetic pansy, working for him, even referring to McCarthy as "my Kevin." In private calls with lawmakers, Trump, the twice-impeached LOSER and mentally deranged madman, had also expressed similar displeasure with McCarthy, but Trump will use anybody for his demonic purposes and then throw them under the bus.

Initially McCarthy criticized Trump's actions after the 2020 election, saying he "bears responsibility" for the deadly Jan. 6 attack on the U.S. Capitol, the most serious domestic assault on the building in its history. Now McCarthy, who has jetted to Mar-a-Lago to win back Trump's support, has already changed his tune like a chameleon, saying he did not believe Trump had provoked the Jan. 6 insurrection. McCarthy is a two-faced liar.

What's this all about? Well, folks, put one foot in front of the other and read between the lines. It's all about power and greed and control. McCarthy is on a path to become House speaker, second in line to the presidency, if Republicans can win control in next year's elections.

Ignorant Republican legislators will line up to kiss Trump's ass if it means they can win reelection. Republicans have tossed aside representing the people of America and are cuddling up and sniffing the ass of Trump, the biggest LOSER of all and the worst president in all of American history. Every one of them should be thrown out of office. History is watching.
May 6
05/06/21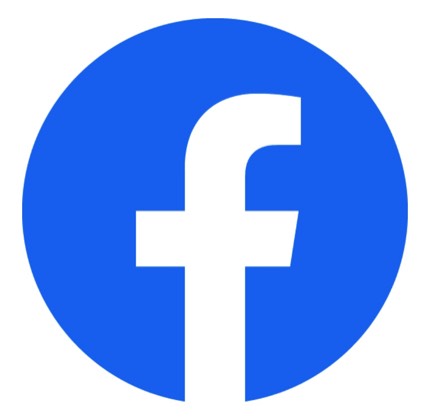 The Best Decision Ever: Facebook Continues to Muzzle Trump

USA Today has reported that the Facebook Oversight Board's decision yesterday to uphold the site's ban on Trump deprives him of a long-range megaphone and an effective fundraising machine, elements that would be central to Trump-backed campaigns in the 2022 congressional races and, perhaps, the 2024 presidential race. We congratulate Facebook for upholding its standards! We don't want to hear any more of Trump's "shit show."

Trump will have to stick to something tantamount to two Dixie cups and a tight string to get his message out. Excellent decision, Facebook!

Just yesterday Trump was out stoking "The Big Lie," so the Facebook Oversight Board's decision was completely appropriate. Shut Trump up! Nobody wants to hear anything this malignant narcissist with the adolescent mentality and second grade vocabulary has to say.

Trump predictably threatened vengeance on the private social media companies. Shortly after the Facebook decision, Trump issued a statement attacking Wyoming Rep. Liz Cheney, as well as former Vice President Mike Pence and Senate Republican leader Mitch McConnell for opposing his election protests — the only thing this mentally deficient bully knows how to do! So, as we can see, this was an excellent decision by the Facebook Oversight Board!

Trump has "only himself to blame for actively promoting pernicious lies and conspiracy theories and for being an online bully," said Lara Brown, director of the Graduate School of Political Management at George Washington University.

Twice-impeached Trump is lower than one of his filthy cockroaches at Mar-a-Lago. He is a "liability," not an "asset."
May 5
05/05/21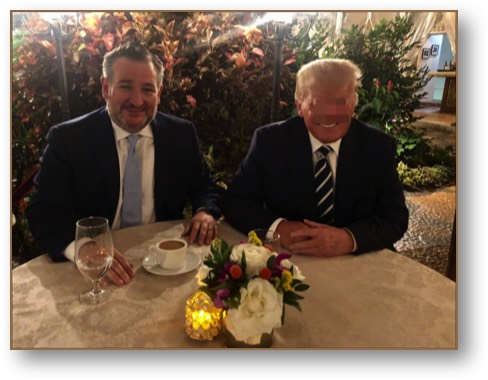 Count the assholes. One. Two.

Business Insider reported that bootlicker Ted Cruz spent a candlelit dinner yesterday evening with Trump at Mar-a-Lago, talking about working together to re-take the House and Senate in 2022.

Neither has been shy about expressing their utter disgust about the other one, nor have they been shy about their selfish ambitions for political power. The two have spouted a dictionary's worth of insults at one another over the years.

What has Trump said about Cruz in the past? He said that Cruz stole the Iowa caucuses. He suggested that Cruz's father was somehow involved in the assassination of John F. Kennedy. He even insinuated that Cruz's wife, Heidi, was unattractive. And who could forget that Trump bestowed the nickname "Lyin' Ted" on Cruz. ("Lyin' Ted holds the Bible high, puts the Bible down and then he lies," Trump said repeatedly on the campaign trail in 2016.)

And what has Cruz said about Trump? He called Trump a "pathological liar," "utterly amoral, "a narcissist at a level I don't think this country's ever seen" and "a serial philanderer." He suggested that Trump may have ties to the Mafia. He said that "if I were in my car and getting ready to reverse and saw Donald in the backup camera, I'm not confident which pedal I'd push." He told Trump to "leave Heidi the hell alone." And last but not least, Cruz pointedly refused to endorse Trump in a primetime speech at the 2016 Republican National Convention.

Both of these incompetent assholes would sell their souls to the devil if it would benefit their evil and devious political ambitions. They're made for each other. Cruz and Trump: it's a match made in hell.

Cruz was obviously kissing Trump's ring this week at Mar-a-Lago because he knows only too well that his own personal path to the Republican nomination for president in 2024 is by his brown-nosing with Trump now — to have Trump say something nice about him in public. What a shame that Cruz has to stoop so low as to think he needs this cult leader's blessing.
May 4
05/04/21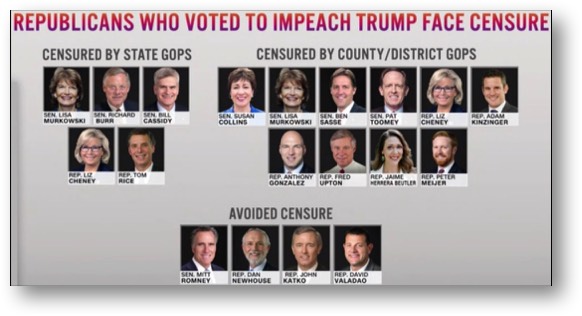 Heroic Republicans Face Censure

Heroic Republican legislators who voted to impeach Trump, the deranged malignant narcissist, faced censure by their own party. With its cultish devotion to Trump, the majority of the Republican Party is choosing a wannabe-autocrat over the political system that made the United States the world's most powerful nation and its dominant democracy.

Trump is showing that he doesn't have to be in the Oval Office to damage faith in US elections and to trash the real truth, as his movement based on lies and personal homage takes an increasingly firm grip of the Republican Party. Trump was attacking American democracy itself, and yet these worthless, brown-nosing Republican legislators who have no business remaining in office any longer are standing by him. There is no long-term gain in aligning yourself with a despotic autocrat in a democratic form of government.

The Republican party has shed its belief in democracy and is rotting from the inside out.

Asked by The Hill newspaper about efforts to remove Wyoming Rep. Liz Cheney from Republican Party leadership because of her vote to impeach Trump, Ohio Republican Rep. Anthony Gonzalez said, "If a prerequisite for leading our conference is continuing to lie to our voters, then Liz is not the best fit. Liz isn't going to lie to people. Liz is going to say what she believes. She's going to stand on principle. And if that's going to be distracting for folks, she's not the best fit. I wish that weren't the case."

Gonzalez is a REPUBLICAN member of Congress elected in 2018 in the heart of the Trump era who is saying publicly that many Republicans continue to lie to voters, while Cheney does not. What Gonzalez's quote lays bare is that admission to the current Republican Party is predicated on whether or not you believe Trump's lie about the 2020 election. If you say the election was stolen, without evidence, or are willing to sit silently by while Trump and his allies make a series of false claims about 2020, you're good to go as an accepted member of the Republican Party; otherwise you're censured.

In short, parrot Trump's "Big Lie" about the 2020 election, whether you believe it or not, or else you're out! This isn't how political parties act. It's how cults act. Court after court across the land threw out Trump's spurious claims of election fraud after his defeat to Biden. The only person who tried to steal the election was Trump himself, with his attempt to disrupt Congress from certifying the results by inciting a crowd of supporters that mobbed the Capitol.

Democracy within the Republican party is dead. The party has turned into nothing more than a Trump cult.

In related news, Trump, the low-life cult leader with no class, sought personal revenge again last week by calling Sen. Mitt Romney "a stone cold loser." Trump conveniently forgot to mention that he's the one who is a two-time impeached LOSER.

Face it, America, Trump would be nothing if he wasn't such a revolting PIG.
May 3
05/03/21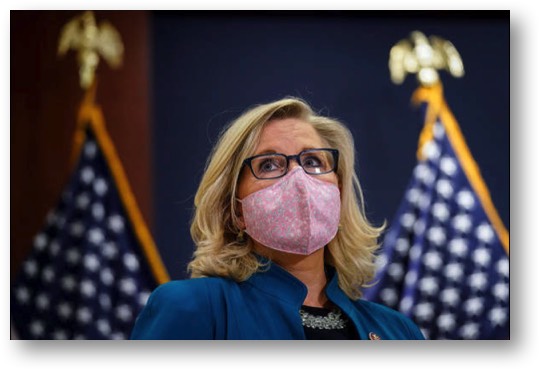 Trump, America's #1 Asshole and Biggest Loser, Insists That Liz Cheney Won't Win Another Wyoming Election

Trump, America's Biggest Loser and most vindictive asshole, insisted that Wyoming Representative Liz Cheney won't win another election in the state after she criticized him for declaring the 2020 presidential election fraudulent.

That's quite a statement coming from Trump, a two-time impeached loser and the worst president in all of American history.

Cheney debunked Trump's unsubstantiated claims about the 2020 election, stating, "The 2020 presidential election was not stolen. Anyone who claims it was is spreading THE BIG LIE, turning their back on the rule of law, and poisoning our democratic system." Cheney was one of 10 House Republicans to vote in favor of impeaching Trump.
May 2
05/02/21
Cindy McCain's message for Republicans: "The election is over. Biden won."

On CNN's State of the Union, Cindy McCain had a message for Republicans: "The election is over. Biden won. I know many of them don't like the outcome. But, you know, elections have consequences."

McCain made her distaste for Trump clear and she publicly endorsed Joe Biden in the November race, saying it was the first time in her life she voted for a Democrat.

This all comes in the wake of Arizona Republicans once again hiring a company called Cyber Ninjas to audit the ballots cast in 2020 in the Phoenix area. The company's CEO has repeated false claims that the election was rife with fraud. Even Arizona's secretary of state, Katie Hobbs, has criticized the audit, saying that it "seems like such a farce" and should come to an end. "A group of Republicans are continuing to try to appease their base who refuse to accept that … Trump lost Arizona and that he's not the president anymore."

How many more times do we need to recount ballots? One definition of insanity is doing the same thing over and over again, but expecting a different result.

Biden won. Period. Case closed. Republicans can either get over it or get out.