April 29
04/29/21
Republicans with no platform or agenda resort to criticizing President Biden

Even before President Biden held his first joint address to Congress last night, touting what he has accomplished during the first 100 days of his administration and delivering a powerful articulation of a bold agenda, Republicans on Capitol Hill who have no agenda and no plan were only prepared to do what they do best — criticize. The GOP has been ineffective as an opposition party while they only continue to focus on ass-sniffing behind Trump, their has-been cult leader.

Sen. Tim Scott of South Carolina gave the GOP rebuttal to President Biden's address to Congress. He slammed the Democrats with more worthless Republican babble, but could not offer any Republican platform, agenda or solution. It was so sadly predictable. Trump, the Republican party's demonic cult leader, criticized President Biden's tax hikes on the wealthy even before Biden delivered his speech, and then predictably devolved into more of his false and baseless claims that the 2020 election had been stolen from him. Trump is nothing but a worthless waste of humanity.

Republicans are eager to find a message that will connect with Americans, but they have none. Republicans are the party without a plan or a platform, so they can only resort to criticism.
April 29
04/29/21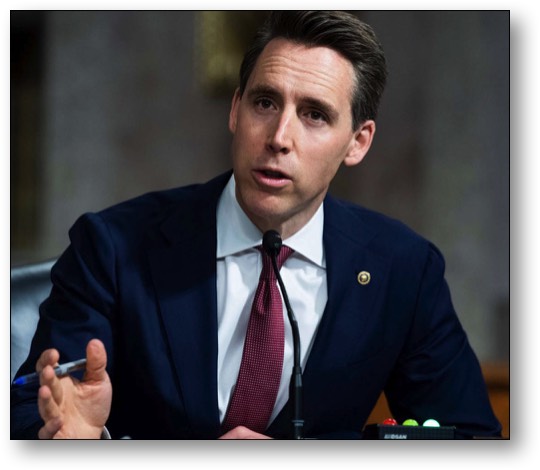 Josh Hawley: Another Two-Faced Republican Legislator

The Guardian has reported that Republican Senator Josh Hawley of Missouri accuses the US's biggest tech companies of committing the "gravest threat to American liberty since the monopolies of the Gilded age," railing against tech giants like Amazon, Google and Facebook, while he invested tens of thousands of dollars in the very companies he denounces.

The Guardian's disclosures also show that Hawley is invested in another of his persistent targets: China. Hawley has between $1,000 and $15,000 invested in iShares MSCI Emerging Markets ETF, which holds stakes in some of China's biggest companies including Alibaba, Ping An Insurance group and Tencent.

Like we said, Hawley is another two-faced Republican legislator. If it looks like a duck, walks like a duck, and quacks like a duck, it's a duck.
April 28
04/28/21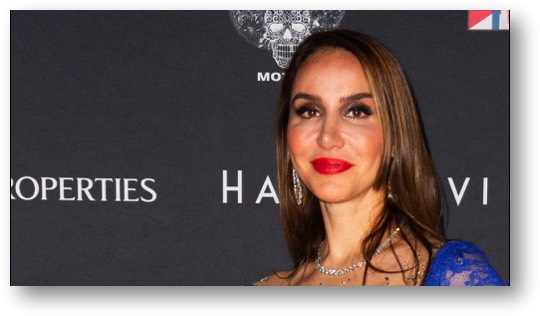 Ignorance, Stupidity and Misinformation are alive and well in Florida

Ignorance and stupidity are not illegal in America, but maybe they should be!

Leila Centner, a co-founder of the Centner Academy in Miami with David, her Republican donor husband, informed its 50 teachers and 25 support staff that if they choose to be vaccinated against COVID-19, they will not be welcome back on campus in the fall.

Leila Centner wrote, "It is our policy, to the extent possible, not to employ anyone who has taken the experimental COVID-19 injection until further information is known. … It is in the best interests of the children to protect them from the unknown implications of being in close proximity for the entire day with a teacher who has very recently taken the COVID-19 injection." Centner continued, saying, "Tens of thousands of women all over the world have recently been reporting adverse reproductive issues simply from being in close proximity with those who have received any one of the COVID-19 injections, e.g., irregular menses, bleeding, miscarriages, post-menopausal hemorrhaging, and amenorrhea (complete loss of menstruation). No one knows exactly what may be causing these irregularities, but it appears that those who have received the injections may be transmitting something from their bodies to those with whom they come in contact."

Transmitting something from their bodies? The only thing being transmitted is stupidity and ignorance from Leila Centner.

"There is no evidence that individuals vaccinated for COVID-19 can transmit the vaccines to others or that vaccination of one person can have negative health effects on others," the National Institutes of Health told Reuters. The FDA has determined that the COVID-19 vaccines now available in the United States are safe and effective.
April 25
04/25/21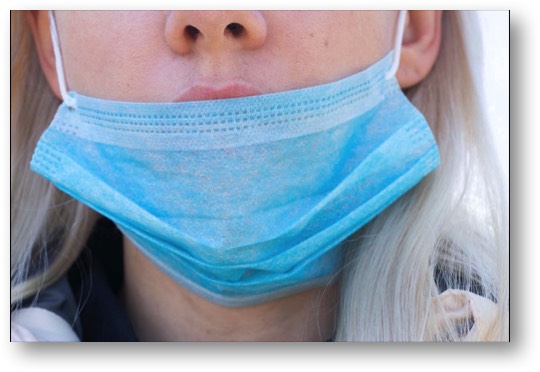 Covid-19 Death Toll In America Reaches 576,265 & Many Still Refuse To Get Vaccinated

Stupidity is not illegal in America!

FACT: As of this past Friday, the death toll from Covid-19 has reached 576,265 in America, which represents 20% of the total number of people in the world who have succumbed to this virus.

FACT: The vaccines have proven their effectiveness against the virus.

FACT: Many people still refuse to get vaccinated, causing this pandemic to continue to spread.

FACT: Stupidity is not illegal in America!
April 24
04/24/21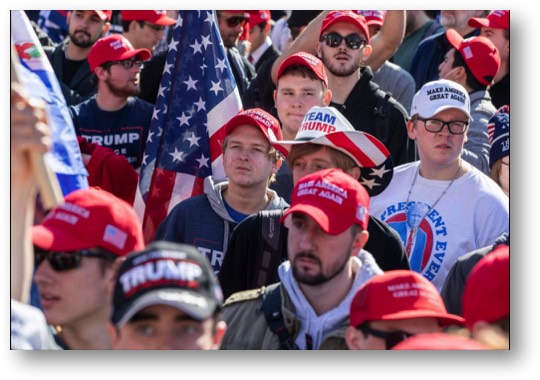 Young Republicans are even more stupid than they look

Among young Republicans, 20% believe that Trump won the 2020 presidential election. That percentage jumps to 26% among those who do not attend college and do not have a degree. Only one-quarter of young Republicans believe that President Joe Biden won the 2020 election fairly. Half of the Republicans believe the insurrection was instead a non-violent protest or the work of left-wing activists trying to make Trump look bad.

These are very stupid people brainwashed by and following a mentally deficient cult leader.
April 23
04/23/21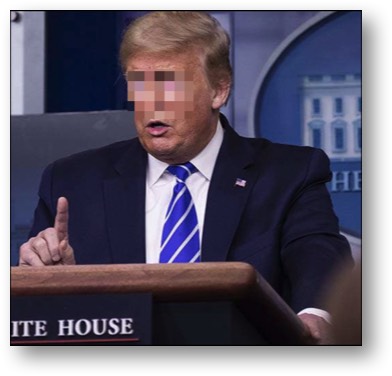 A year ago today, Trump recommended bleach as a cure for Covid-19

One year ago today, Trump took to the White House briefing room and encouraged his top health officials to study the injection of bleach into the human body as a means of fighting Covid-19. It quickly came to symbolize the chaotic essence of his presidency and his handling of the pandemic. That briefing became a defining point in the Covid fight and a prime exhibit of what can go wrong when a mentally deficient president believes he can just message his way through a once-in-a-lifetime global pandemic.

"This was stratospherically insane and dangerous. It cemented the case we had been making about his derelict Covid response," said one Democratic aide.

"Idiocy isn't an unintended consequence; it's the whole plan." (Jill Filipovic, author and NY journalist)

How many ways are there to spell "idiot?" Just one: Trump. And yet there is still a cadre of ignorant Republican legislators who continue to support this mentally deficient cult leader.
April 21
04/21/21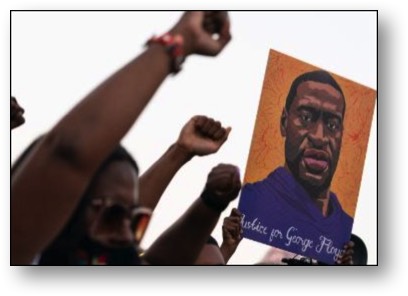 What Can We Expect From Republican Legislators After Justice For George Floyd's Murder?

If history is any indicator — absolutely nothing!

For the past four years, brown-nosing Republican legislators have done nothing except kowtow to Trump, their mentally deficient cult leader. They did nothing in terms of representing their constituents. In the eight years prior to that, Republican legislators only tried to squelch any and every bill brought forth by Democrats, but presented no solutions of their own. The Republicans have proven their worthlessness, so what can we expect from them now in terms of reforming policing and eradicating systemic racism?

Answer: absolutely nothing.

The George Floyd Justice in Policing Act is already sitting in the Senate. Democrats say it would end racial and religious profiling, ban chokeholds on suspects, eliminate no-knock warrants on drug cases, make it easier to prosecute offending police officers and would overhaul police training to build trust with the communities in which officers serve. Yet its path is challenging given the opposition of many Republicans to the concept of Washington establishing federal standards for police.

President Joe Biden and Vice President Kamala Harris said the jury's decision was a starting point for greater justice. Biden called the verdict "a giant step towards justice in America," but added that much more needs to be done. Harris said that while the verdict brought relief, America still faces systemic racism, adding that racial injustice is holding the nation back from realizing its full potential.

Former President Obama said, "While today's verdict may have been a necessary step on the road to progress, it was far from a sufficient one. We cannot rest. We will need to follow through with the concrete reforms that will reduce and ultimately eliminate racial bias in our criminal justice system. We will need to redouble efforts to expand economic opportunity for those communities that have been too long marginalized."

So we ask again, what can we expect from Republicans now in terms of reforming policing and eradicating systemic racism?

Based on history, the unfortunate answer is absolutely nothing.
April 20
04/20/21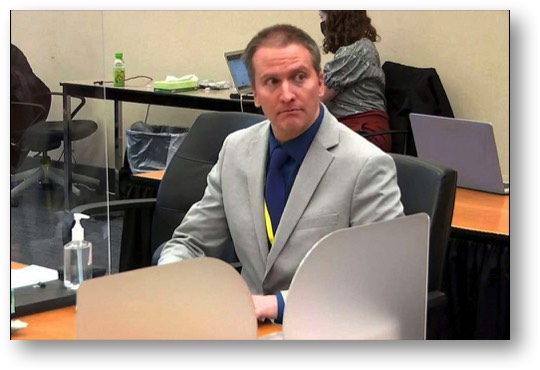 Ex-Cop Derek Chauvin Found Guilty On All 3 Counts

The jury deliberated for only 11 hours!

After 45 witnesses and numerous videos from bystanders, ex-cop Derek Chauvin's murder case was settled by a jury of his peers. Chauvin knelt on the neck of George Floyd for 9 minutes and 29 seconds while handcuffed and being held in the prone position until he was dead.

In spite of George Floyd begging for his life and calling out "Please, I can't breathe" TWENTY-SEVEN TIMES in 4 minutes and 45 seconds, Chauvin continued to apply pressure to Floyd's neck until he could no longer breathe. Chauvin murdered George Floyd in plain sight on video and the jury convicted him of murder on all three counts. Chauvin now sits in solitary confinement awaiting his sentencing in about eight weeks.
April 17
04/17/21
First Oath Keeper Pig Pleads Guilty to Jan. 6th Insurrection

The guilty plea comes 100 days after the attack on the U.S. Capitol, when hundreds of Trump cult members stormed the legislative building, allegedly aiming to block the certification by Congress of Joe Biden as the next president. We're not posting his name here because there's nothing more that these cowardly pigs want than the notoriety, and we're not going to give them the satisfaction.

The coward who ultimately pleaded guilty was a founding lifetime member of the Oath Keepers. He wore a tactical vest and carried bear spray while in D.C. to protest the results of the presidential election, and admitted to being among the first individuals to push past the damaged doors and into the Capitol building.

He pleaded guilty yesterday to two felony charges: obstruction of an official proceeding and entering and remaining in a restricted building or grounds with a deadly or dangerous weapon. Combined, the charges carry a maximum penalty of up to 30 years in prison. In order to possibly reduce his sentence, he has agreed to cooperate fully with investigators. So now we'll watch him squeal like the pig that he is on his fellow insurrectionists.

Repeat after us: Lock him up! Lock him up!
April 16
04/16/21
Defiant Cruz refuses to wear a mask

Another ignorant and defiant Republican senator thinks he knows more than the CDC and the health experts and refuses to wear a mask in the halls of the Capitol complex and when he goes to the Senate floor for debates and votes.

This ignoramus is none other then Ted Cruz (R-TX).

Cruz defended his decision to drop using the mask even after being told that the Centers for Disease Control and Prevention (CDC) is still recommending people who have been vaccinated wear masks in public.

Vaccines are not 100% effective and the CDC and National Institutes of Health say there is no way for a fully vaccinated person to know if they are perhaps carrying an asymptomatic infection that could spread to someone else.

Last month, Sen. Roger Marshall, a Republican from Kansas, was in the basement of the Capitol reading from a Dr. Seuss book to make the argument that vaccinated Americans should not be pushed into wearing masks.

Senator Rand Paul, a Republican from Kentucky, has steadfastly refused to wear a mask through much of the pandemic, claiming he has antibodies after becoming the first US senator to contract the disease about a year ago.

Ted Cruz is the latest ignorant senator to defy science and the recommendations of the CDC.
April 15
04/15/21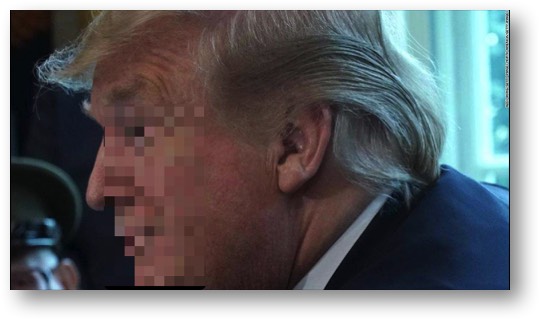 Twice-impeached loser endorses Ivanka's new organization

Ivanka and Jared have a new organization. We won't publish the name here because that's exactly the advertising they want. Suffice it to say that this organization parallels the structure of the worthless Republican party. According to the organization's web site, its touted to be a think tank organization aimed at promoting "liberty, free enterprise, national greatness, American military superiority, foreign-policy engagement in the American interest, and the primacy of American workers."

The twice-impeached loser said, "They have my full support as they work not only to preserve the historic accomplishments of my administration, but also to propel the [name withheld] into the future." As usual, it's all about Trump. He is constructing what amounts to a shadow version of the GOP.

Such right-wing fringe groups are positioning themselves to allow Trump to exert maximum influence over the party and its direction in not just the coming months but future years. The main goal of these groups is undoubtedly to position Trump to walk to the 2024 Republican nomination if he decides to pursue it. This type of cancer in our nation's political system must be recognized and stopped.
April 14
04/14/21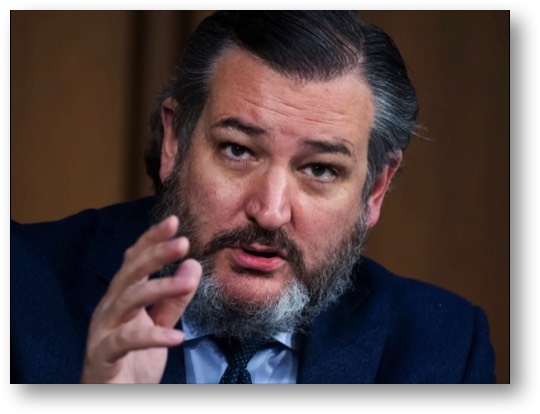 6 Worthless Republican Senators Voted Against Bill on Anti-Asian Hate Crimes

The Senate overwhelmingly voted (92-6) to advance a bipartisan bill addressing the rise in anti-Asian hate crimes amid the COVID-19 pandemic. Six worthless Republican senators voted against the bill. These hate-filled senators were:

Ted Cruz (Texas)

Tom Cotton (Arkansas)

Josh Hawley (Missouri)

Roger Marshall (Kansas)

Rand Paul (Kentucky)

Tommy Tuberville (Alabama)
Not surprisingly, representatives from these senators' offices did not immediately respond to
Business Insider's
request for comment.


All six of these worthless Republican senators should be voted out of office.
April 11
04/11/21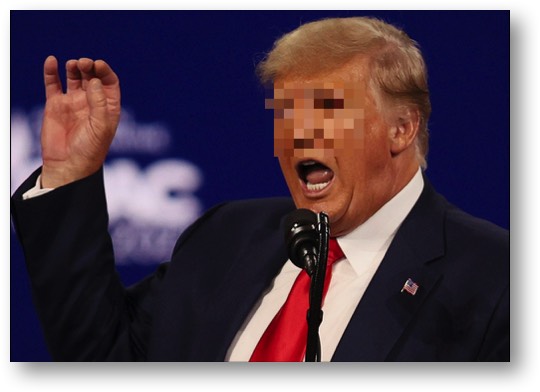 Trump, the mentally deficient, vindictive asshole, attacked Mitch McConnell

At the Republican National Committee donor retreat Saturday evening, Trump, the vindictive loser, attacked Senate Minority Leader Mitch McConnell, calling him a "dumb son of a bitch" and a "stone cold loser," and mocked Elaine Chao, McConnell's wife. He also said that he was "disappointed" in former Vice President Mike Pence, called last year's presidential election election a "fraud," and mocked esteemed Dr. Anthony Fauci. Much of Trump's speech was aimed at carrying on about ancient history — his losing election results — on which he remains fixated. This is not surprising. Remember, Americans, Trump has the mentality of a toddler and the IQ of an idiot.

Trump is the laughing stock of American politics — an unqualified and twice-impeached "has been," and the worst president in all of American history.

The real losers, however, are the absolutely stupid, ass-sniffing, cult-following Republican donors who continue to follow this mentally deficient malignant narcissist.

The three-day event drew a number of potential 2024 GOP contenders, all of them thinking that their election chances could be improved by aligning themselves with this mentally deficient idiot. It would almost be laughable if they weren't such pathetic, brown-nosing cult followers without brains of their own.
April 9
04/09/21
Without an Agenda, the Republican Party is Doomed!

Trumpism is not an agenda; it's a cult. And followers of this cult are doomed.

Trump's only claims to an agenda following his cataclysmic loss are his ongoing, worn-out and baseless claims of election fraud. That's not only fake news, but also old news made up of nothing but lies. Trump's legal claims to the contrary were roundly rejected by the courts, including by Trump-appointed justices at the Supreme Court. Yet without a consistent party message following Trump's loss, without a clear policy agenda or a coherent strategy to expand the GOP's appeal, leading Republican elected officials and the Republican National Committee (RNC) have increasingly embraced election fraud as a chief policy priority. It's a shortsighted, losing proposition. Republicans have nothing else to hang their hats on because their platform is bankrupt.

So Trump is headlining a closed-door fundraising retreat this weekend at the Four Seasons Resort in Palm Beach, FL where many of his ass-sniffing and cult-following legislators in the Republican party are expected to attend and open their wallets for the snake oil salesman. These Republican legislators are either too stupid or too brainwashed to realize that there is no future in following a has-been loser.

Former RNC staffer Tim Miller said, "There was a real opportunity in this three-month window, from Jan. 6 to now, for the party to make a concerted effort to say, 'It's time to move on.' But they didn't choose to do that. This is who the party is."

The Republican Party is the party of losers!
April 7
04/07/21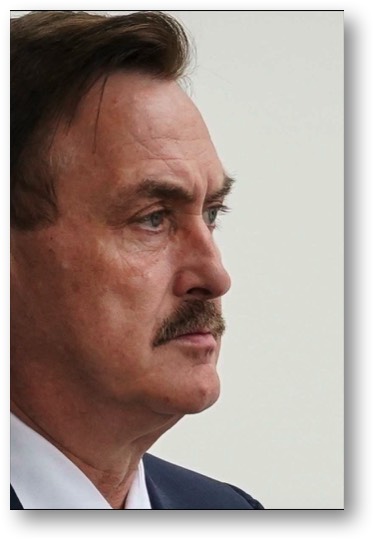 This is how it's done, America!

MyPillow CEO Mike Lindell, a Trump cultist who supported Trump's Jan. 6th Capitol insurrection, continues to push baseless voter fraud conspiracy theories. A petition urging Walmart and Amazon to stop selling MyPillow's products has already reached over 103,000 signatures, with the petition stating "We will not support funding insurrectionists!"

At least 22 retailers have already cut ties with the company, including Sam's Club, Kohl's and Bed Bath and Beyond.

Lindell said calls for retailers to stop selling his products came from bots and trolls. He told Business Insider that he expected retailers pulling MyPillow's products to cost the company about $65 million in lost revenue this year.

Way to go, America! Hit Trump cultists where it hurts the most — in their bottom line. Do you think Trump is going to give any loyalty or financial support to these losers who follow him? Hardly! There is no gain in sticking with a loser like Trump.

Elsewhere, in related financial news, Coca-Cola, Delta Air Lines and Major League Baseball are among the big-name brands to denounce the state of Georgia's new discriminatory voting rules, which critics say are restrictive and will disenfranchise mostly voters of color. The National Baseball League also announced that it would relocate the MLB All-Star game to Denver, citing Georgia's "restrictions to the ballot box." At a news conference, President Biden said, "It is reassuring to see that for-profit operations and businesses are speaking up about how these new Jim Crow laws are just antithetical to who we are."
April 5
04/05/21
This Grifter Tries To Lure More Suckers

The nation's twice-impeached a$$hole and #1 grifter wants to send you a birthday email in order to lure you into being his next sucker. In an effort to expand his "donor" list to make outreaches for personal funding, he is now offering "personalized greetings" to gullible supporters on his website.

Trump's only talent is how to turn people into suckers, and he's a master at it! This latest effort is an indication of a very needy and mentally ill person begging people to like him, as evidenced by his asking, "Do you miss me yet?"

No, Donnie, we don't miss you. Go crawl back into your hole with the other cockroaches.
April 4
04/04/21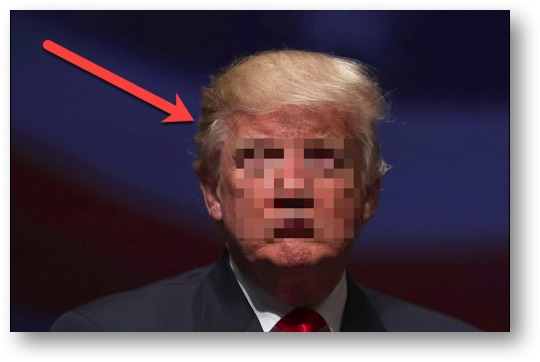 Add "Cheat" to this Asshole's Résumé

Twice-impeached Trump duped his supporters into making recurring donations without their consent. Donors, including cancer patients, who intended to make a one-time contribution ended up making more. According to the New York Times, donations were automatically set to repeat when supporters got to the final stages of contributing.

The Trump 2020 campaign reportedly duped supporters into making recurring donations without their explicit or known consent. In the last two months of 2020, after getting caught, the Trump campaign was forced to give hundreds of thousands of refunds in the amount of $64.3 million to online donors. In total, the campaign refunded $122 million.

Some of the victims of this scheme, like 63-year-old Stacy Blatt, were cancer patients who found themselves unable to pay bills and rent because of the repeated donations to Trump's campaign, the newspaper reported.

It was a big sum for Blatt, a 63-year-old battling cancer and living in Kansas City on less than $1,000 per month. But that single contribution — federal records show it was his first ever — quickly multiplied. Another $500 was withdrawn the next day, then $500 the next week and every week through mid-October, without his knowledge — until Mr. Blatt's bank account had been depleted and frozen. When his utility and rent payments bounced, he called his brother, Russell, for help. What Blatt soon discovered was $3,000 in withdrawals by the Trump campaign in less than 30 days — an intentional scheme to boost revenues by the Trump campaign. The campaign had begun last September to set up recurring donations by default for unwitting online donors, for every week until the election.

Stacy Blatt died of cancer in February. Asshole Trump drained this man's bank account while he was in hospice. It's not possible to stoop any lower than Trump.

Trump is nothing but SCUM — a cheat and a loser in every respect. He should be locked away in a 3'x3'x3' cage for the rest of his life for his countless crimes against Americans. Anyone who supports Trump in any way is a stupid fool.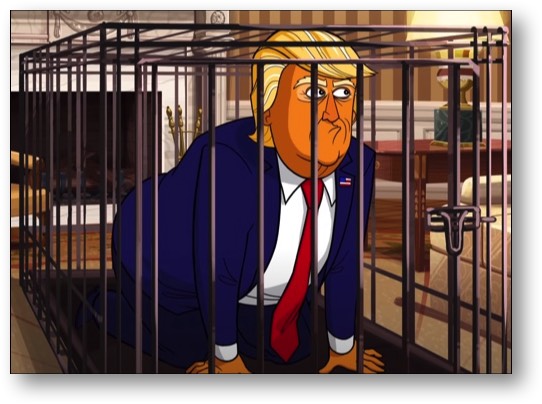 April 3
04/03/21
Republican Ignorance Reigns In Iowa

Iowa's Republican Governor Kim Reynolds signed a bill yesterday that will make handgun carry permits and background checks on unlicensed gun sales optional in Iowa.

Reynolds is yet another Republican who lacks both common sense and brains!

As of July 1, people in Iowa will be able to buy handguns from private, non-licensed sources such as websites, gun shows and individuals without a permit or background check. People will be able to carry a gun into public places such as grocery stores and malls without prior safety training or a permit.

Stupidity is alive and well in Iowa.
April 3
04/03/21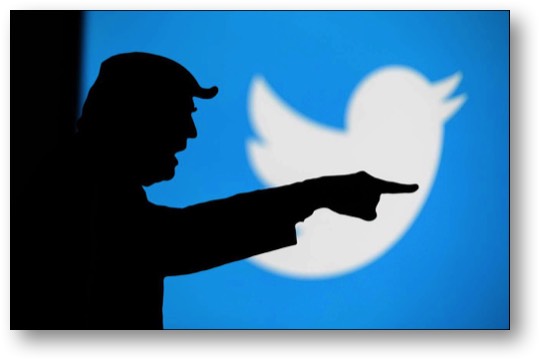 America's #1 Incompetent A$$hole Set To Create His Own Social Media Platform

The twice-impeached incompetent a$$hole, after being banned from Twitter and Facebook, is set to launch his own social media platform. He thinks it will bring in "tens of millions" of new users and "completely redefine the game."

It'll be fun to watch this business venture go the way of some of his other failed ventures, like the Trump Game, Trump Shuttle Airline, Trump Beer, Trump Vodka, Trump Steaks, Trump University, Trump Tower Tampa, GoTrump travel website, Trump Mortgage, Trump Magazine, and the President of the United States.

Trump would be nothing if he wasn't a pathetic failure!
April 2
04/02/21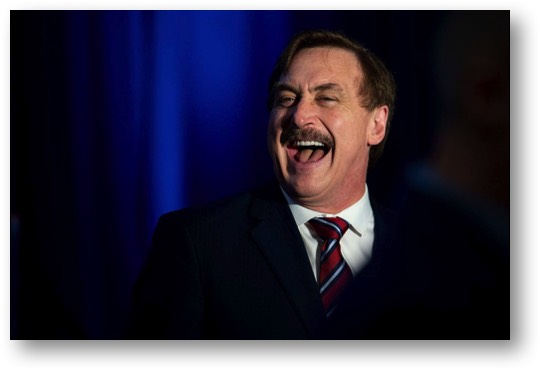 Trump Cultist Claims Election Fraud Evidence

Michael Lindell, the pillow maker who has repeatedly promoted unfounded and disproven claims of election fraud and interference, said he will reveal "piles" of his elusive evidence showing Trump, his ally and cult leader, won the 2020 ballot. Like Trump, Lindell is peddling more baseless conspiracy theories, saying that it is his view that that there was election interference involving voting machines "in an attack by the CCP [Chinese Communist Party]."

Can anyone say "brown-nosing Trump cultist?" Ask yourself: What is the gain? Could Lindell only be promoting himself in the hope of getting out of the pillow business and being appointed to a governmental position for which he obviously has no other qualifications?

Lindell also told Newsweek he expects his new social media platform, called Frank, to be launched by the middle of this month.

Stick to selling pillows, Mike!
April 1
04/01/21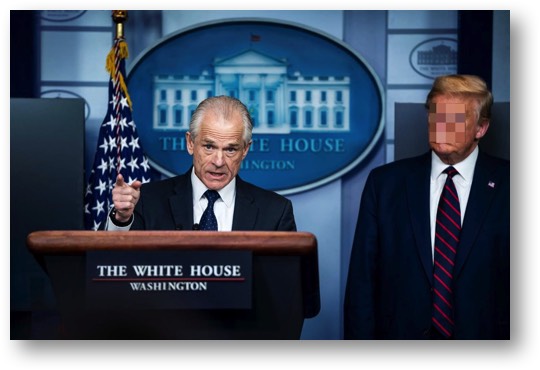 Trump, The Loser, Failed To Act

It's now been revealed in a memo from Peter Navarro, Trump's trade adviser, that he warned Trump back on March 1, 2020, when there were only 100 confirmed Covid-19 cases and two deaths in the United States, to "MOVE IN 'TRUMP TIME'" to invest in ingredients for drugs, handheld coronavirus tests and other supplies to fight the virus, but Trump failed to act on Navarro's recommendations.

Navarro also said that he'd been trying to acquire more protective gear like masks, critiquing Trump's pace.

Rep. James E. Clyburn (D-S.C.) said the Trump administration failed to react quickly to the coronavirus pandemic in the Spring of 2020 despite urgent warnings, failed to implement a national strategy to alleviate critical supply shortages that were putting American lives at risk, and pursued a haphazard and ineffective approach to procurement in which senior White House officials steered contracts to particular companies without adequate diligence or competition."

Trump is a loser.

History has already shown that Trump was the worst president in all of American history.